Sweet wines (1): Southern Italy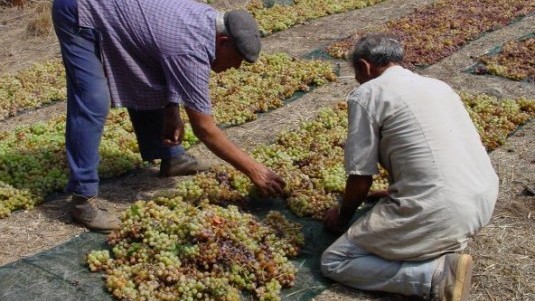 We begin our overview of sweet wines from southern Italy, which due to its climatic characteristics could be considered the cradle for these wines.
In the past they were the reference points for Italian winemaking, the famous "passito" wines that were at times questionable because of the occasional excessive oxidation and abnormal sugar levels not warranted to balance the acidity. For these reasons these wines were relegated to being dessert wines at Christmas and little else.
The skill and evolved techniques of many producers has resulted in extraordinary gems thanks to the sun and high temperatures that fostered their production in almost every area of southern Italy. Some of the following wines are true treasures in Italian winemaking.
Related Products
Related Articles
| | | | | | |
| --- | --- | --- | --- | --- | --- |
| | More than just dessert wines | 04/10/2017 | Vinogodi | Wine Community / Vinogodi | |
| | Sweet wines (2): Central Italy | 18/10/2017 | Vinogodi | Wine Community / Vinogodi | |
| | Sweet Wines (3): Northern Italy | 25/10/2017 | Vinogodi | Wine Community / Vinogodi | |
| | Sweet Wines (4): The 'other' France | 01/11/2017 | Vinogodi | Wine Community / Vinogodi | |
| | Sweet wines (5): Sauternes and Barsac | 08/11/2017 | Vinogodi | Wine Community / Vinogodi | |
| | Sweet Wines (6): Alsace | 15/11/2017 | Vinogodi | Wine Community / Vinogodi | |
| | Sweet Wines (7): Germany, Spätlese and Auslese | 22/11/2017 | Vinogodi | Wine Community / Vinogodi | |
| | Sweet Wines (8): Very sweet Germany #1 | 29/11/2017 | Vinogodi | Wine Community / Vinogodi | |
| | Sweet Wines (9): Very sweet Germany | 06/12/2017 | Vinogodi | Wine Community / Vinogodi | |
| | Sweet Wines (10): Tokaji | 13/12/2017 | Vinogodi | Wine Community / Vinogodi | |
| | Sweet wines (11): Port plus an intruder | 21/12/2017 | Vinogodi | Wine Community / Vinogodi | |