Sweet Wines (3): Northern Italy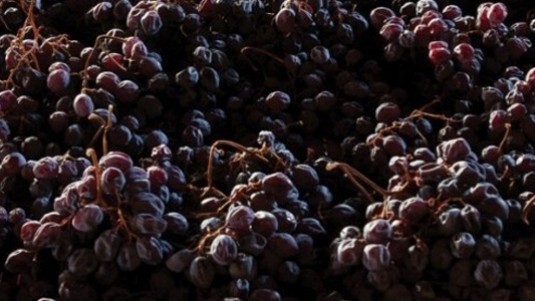 Sweet wines in Italy are not limited to just the country's central and southern regions. There are also some authentic gems made in the north, some well-known and other much less so.
Up until recently, sweet wines in Italy were usually thought to be the Vin Santo of Tuscany and the Passito made in the south, with almost no consideration for the authentic gems produced in the cold north.
All of Italy's northern regions have their gems of which they are proud: Piedmont, Veneto, Friuli Venezia Giulia and Trentino Alto Adige.
What follows is not a complete panorama but a sampling of the better-known ones and some lesser-known wines which all share a common denominator: extraordinary quality.
Related Products
Product
Producer
Date of publication
Author
Read
Vigna Vecchia 2010
Moscato d'Asti
Ca' d'Gal
10/25/17
Vinogodi
Made with grapes from an over-50-year-old vineyard, this has a bold, yellow color and a slight effervescence. The aroma has a surprising balsamic impact and notes of lemon verbena as well as suffused...
Leggi tutto
Vino di Buccia - Vin de Gussa s.a.
Cinque Terre Passito
Luciano Capellini
10/25/17
Vinogodi
A rare wine from heroic winemakers, as moving as one could hope for from this splendid area of Liguria. This blend of Bosco, Albarola and Vermentino grapes is a very particular wine made in...
Leggi tutto
Dòron
_
Rosi
10/25/17
Vinogodi
A sans année made from Marzemino grapes, this wine is impressively consistent and pleasing. Eugenio Rosi makes it as if he was raising a child and produces few bottles, usually less...
Leggi tutto
Vino Santo 2001
Trentino
Giovanni Poli
10/25/17
Vinogodi
An amber-colored wine made from Nosiola grapes with distinct aromas of dried apricot, peach jam and yellow plum. The density of the sweetness in the mouthfeel is impressive and while it is bold and...
Leggi tutto
Vino Santo 1996
Vino Santo Trentino
Pisoni dal 1852
10/25/17
Vinogodi
An authentic nectar made from Nosiola, this has an intense, golden color that is a sign of how concentrated it is while aging has given it an even more golden color than I remembered. The aroma has...
Leggi tutto
Amabile del Cerè 2006
_
Giuseppe Quintarelli
10/25/17
Vinogodi
A blend of grapes including Garganega, Trebbiano, Friulano and Sauvignon that has a very intense yellow-gold color with antique amber hues. The nose is an explosion of yellow peach jam, orange...
Leggi tutto
Nettare 1997
_
Romano Dal Forno
10/25/17
Vinogodi
This wine made from Garganega grapes has an antique, golden color that is dense and rich. The bouquet has inebriating aromas of apricot jam, dried berries, cut and dried wild flowers as well as notes...
Leggi tutto
Recioto della Valpolicella 2009
Recioto della Valpolicella
Roccolo Grassi
10/25/17
Vinogodi
A classic Valpolicella blend with a rich aromatic spectrum of red berry jam, blueberry and blackberry as well as a fresh and distinct balsamic vein and captivating notes of tobacco and cacao. The...
Leggi tutto
Recioto della Valpolicella Vigneto di Monte Lodoletta 1997
Recioto della Valpolicella
Romano Dal Forno
10/25/17
Vinogodi
A surprisingly intact and concentrated red color and a complex aroma that is an explosion of Marasca cherry jam, cherries preserved in alcohol, dark chocolate, juniper and pipe tobacco that continues...
Leggi tutto
Recioto della Valpolicella 1995
Recioto della Valpolicella
Giuseppe Quintarelli
10/25/17
Vinogodi
The color is an intense ruby with some garnet notes on the edge while the complexity of the aromas is surprising and ranges from overripe red fruit to Marasca cherry jam with notes of crushed rose...
Leggi tutto
Vinsanto di Brisighella 1879
_
Diletti
10/25/17
Vinogodi
Made from Albana di Romagna grapes, this wine can be considered extinct and the very few bottles left are in the possession of my friend Ivo Zoffoli, an historic Brisighella pharmacist, family friend...
Leggi tutto
Ca' d'Gal

01/04/17
Redazione
This estate has been producing the best Moscato d'Asti for over 150 years. We feel we can say this because the winery, owned by Alessandro Boido, is not always appreciated for what it is. Here...
Leggi tutto
Luciano Capellini

10/24/17
Redazione

Rosi

10/24/17
Redazione
Eugenio Rosi is an eclectic personality in the Vallagarina wine scene who defines himself as a wine craftsman. He loves to work on his own and broke away from the traditional winemaking conventions...
Leggi tutto
Giovanni Poli

10/24/17
Redazione

Pisoni dal 1852

02/19/13
Redazione
It seams that since 17th century the Pisoni family gave its wines to Cristoforo Madruzzo, the Prince Archbishop Cardinal. Since then, the family has always made spirits and wines but it's the...
Leggi tutto
Giuseppe Quintarelli

02/23/12
Redazione
Giuseppe Quintarelli is no longer with us but his presence is still felt in the winery, where his heirs are seeking to maintain a great tradition that involves not just the wine but the image of the...
Leggi tutto
Romano Dal Forno

10/01/13
Redazione
2010 marked the beginning of a new phase of Romano Dal Forno's winemaking history. I would define this phase as 'post-modern', a new definition of the parameters to interpret...
Leggi tutto
Roccolo Grassi

03/03/16
Redazione
The estate run by Marco Sartori is now firmly among the best in Valpolicella in regard to quality. In his revamped cellar he keeps and ages his extraordinary wines that are the product of technically...
Leggi tutto
Diletti

06/07/17
Redazione
Related Articles
| | | | | | |
| --- | --- | --- | --- | --- | --- |
| | Sweet wines (2): Central Italy | 18/10/2017 | Vinogodi | Wine Community / Vinogodi | |
| | Sweet Wines (4): The 'other' France | 01/11/2017 | Vinogodi | Wine Community / Vinogodi | |
| | Sweet wines (5): Sauternes and Barsac | 08/11/2017 | Vinogodi | Wine Community / Vinogodi | |
| | Sweet Wines (7): Germany, Spätlese and Auslese | 22/11/2017 | Vinogodi | Wine Community / Vinogodi | |
| | Sweet wines (11): Port plus an intruder | 21/12/2017 | Vinogodi | Wine Community / Vinogodi | |