Sweet wines (11): Port plus an intruder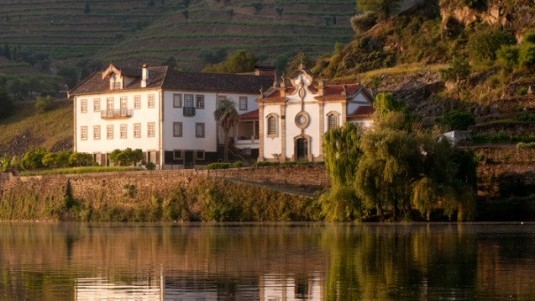 For the last installment of our long overview of the world's best sweet wines we look at the reinforced wine Port, or Porto, along with a formidable 'intruder': Pedro Ximenes Réserva 1946.
Port wines have an ancient history and are among those that age the longest and so it would be a crime to drink them too young because we would miss out on their complexity, nuances and expressive strength that only years in the bottle can bring out. For this reason we have limited ourselves above all to the great vintage Ports, those that are the most stimulating from a sensorial point of view as well as from a… cerebral one.
Vintage Port, especially those that are over 100 years old, is extremely complex, bold and structured and so they are easy to pair with any food. In a certain sense, it was a bit of a stretch to include them in this overview of sweet wines. They are 'conversation pieces' to savor on a winter's night before a fire in the company of dear friends.
One last note. We tasted Ports that were over 100 years old that are near impossible to find in wine shops and some can only be acquired at auctions.
Related Products
Product
Producer
Date of publication
Author
Read
Don PX Convento Seleccion 1946
Montilla-Moriles
Toro Albalà
06/01/17
Vinogodi
This received the famous Parker 100/100 rating and it deserves every point being an absolutely amazing wine. It has a pitch-black and very dense color that will not allow for any transparency. The...
Leggi tutto
Quinta do Vesuvio Porto Vintage 1999
Porto
Quinta do Vesuvio
12/21/17
Vinogodi
Its characteristics make this almost a gourmet wine. The color is a nicely dense, ruby and the aroma is decidedly that of Marasca cherry preserved in alcohol with a little tobacco and dark chocolate....
Leggi tutto
Quinta do Vargellas Porto Vintage 1978
Porto
Taylor's Port
12/21/17
Vinogodi
A dark, ruby color with distinct amber hues and an assorted bouquet with bold notes of cherries preserved in alcohol, blackberry and currant jam. The attack of the mouthfeel is not simple due to the...
Leggi tutto
Porto Vintage Nacional 2004
Porto
Quinta do Noval
12/21/17
Vinogodi
A wine with great structure and consistence and a dark, impenetrable red color. The aroma is an explosion of wild berry gelatin with an incredible balsamic component while the bouquet is full of...
Leggi tutto
Porto Vintage 1955
Porto
Quinta do Noval
12/21/17
Vinogodi
A luminous amber color with a broad aromatic spectrum and amazing detail. The bouquet has clear notes a berry infusion, bergamot, wild berry jam and leather and there is also a coquettish smoky note...
Leggi tutto
Porto 1880
Porto
Quinta do Noval
12/21/17
Vinogodi
The color is a dark amber and has an oily consistency while the aroma is a dried fruit concentrate that little by little becomes more complex with notes of fig jam, roasted hazelnut, wild berry jam...
Leggi tutto
Porto Borges 1863
Porto
Borges & Irmao
12/21/17
Vinogodi
A tenuous, still red color with distinct orange nuances. The aromatic spectrum is incredible with notes of citrus peel, Piedmont hazelnut and endless spices with languid hints of incense and a...
Leggi tutto
Ferreira Porto 1895

12/21/17
Vinogodi
The cork was very hard, almost wood-like, and it was not easy to open the bottle but well worth the trouble. After 130 years in the bottle, the intensity and integrity of the aroma was frightening....
Leggi tutto
Porto do Alto Douro Réserve Royal 1848
_
Companhia dos Portos Santhiago
12/21/17
Vinogodi
The clear amber color is incredible and still has some golden reflections. The aroma is impetuous with its notes of sultana, rhubarb, shag tobacco and fine leather while the balsamic sensation is so...
Leggi tutto
Toro Albalà

05/31/17
Redazione

Quinta do Vesuvio

12/15/17
Redazione

Taylor's Port

12/15/17
Redazione

Quinta do Noval

12/15/17
Redazione

Borges & Irmao

12/15/17
Redazione

Ferreira Porto

05/22/14
Redazione

Companhia dos Portos Santhiago

12/15/17
Redazione
Related Articles
| | | | | | |
| --- | --- | --- | --- | --- | --- |
| | Sweet wines (2): Central Italy | 18/10/2017 | Vinogodi | Wine Community / Vinogodi | |
| | Sweet Wines (3): Northern Italy | 25/10/2017 | Vinogodi | Wine Community / Vinogodi | |
| | Sweet Wines (4): The 'other' France | 01/11/2017 | Vinogodi | Wine Community / Vinogodi | |
| | Sweet wines (5): Sauternes and Barsac | 08/11/2017 | Vinogodi | Wine Community / Vinogodi | |
| | Sweet Wines (7): Germany, Spätlese and Auslese | 22/11/2017 | Vinogodi | Wine Community / Vinogodi | |