About us
Doctor Wine is not a blog but an authentic online magazine that deals with wine and related subjects. It is the brainchild and is run by Daniele Cernilli, who gave the magazine his nickname. He writes the articles together with a team of experts and wine-lovers (in the sense that they are both). We have dubbed this small band of wine lovers the Rat Pack in honor of that group of actors and entertainers who between the 1950s and the first half of the '60s dominated the American scene with their sold-out performances and outrageous behavior after them.
www.doctorwine.it is entirely bi-lingual (Italian-English) which makes it the first Italian web magazine dedicated to wine that gives an Italian perspective to a global public.
Every week we send those who register with us two Newsletters, one with the main articles of the week and the other offering readersthe recipe of the week. DoctorWine can also be followed on our Facebook page (www.facebook.com/doctorwine), on Twitter (@DoctorWine) or on our YouTube channel (www.youtube.com/user/theDoctorwine). Starting in September 2013, we also began the DoctorWine European Capitals Tour after ascertaining that foreign trade journalists and wine critics had a very relative if not limited knowledge of quality Italian wines, one which was almost exclusively focused on price and not necessarily on the quality and territorial characteristics of certain wines. The initiative offers b2b events for sector professionals with not only wine tastings but also informative seminars conducted by Daniele Cernilli.
The 2020 is the sixth edition of The Essential Guide to Italian Wine, which made its debut in 2015. The primary philosophy behind this guide is that it be, first of all, essential. In other words, that it does not lump together thousands of estates but offers a selection of those that DoctorWine believes to be the best and that in the coming months will bring prestigious wines to the market.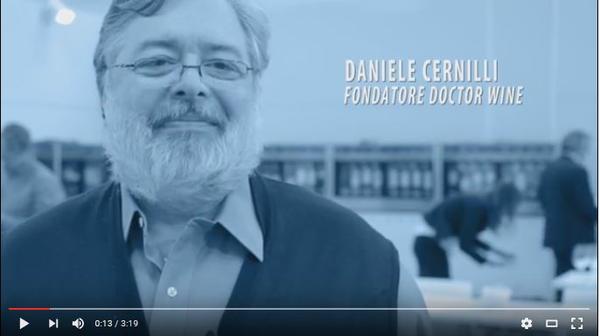 Daniele Cernilli - Il Direttore
daniele.cernilli@doctorwine.it
Simply The Doc, Editor-in-Chief. Better known as DoctorWine, in 2012 he founded the web magazine of the same name, where his more than thirty years of experience show off. Journalist and wine critic (he was co-founder of Gambero Rosso in 1986, editor of the guide Vini d'Italia for 24 editions, editor of the magazine Gambero Rosso, television personality at the helm of the Gambero Rosso Channel as well as contributor to several national specialized and not newspapers, and is currently the editor-in-chief of the magazine L'Assaggiatore dell'Onav - Organizzazione Nazionale Assaggiatori Vino), lecturer and professor at professional courses in tasting and sensory analysis, writer (he is the author of the book I racconti (e i consigli) di Doctor Wine - Einaudi 2014; Vitigni del mondo - La Conchiglia 2012 - in collaboration with Dario Cappelloni; Memorie di un assaggiatore di vino - Einaudi 2006). From 2014, together with a selected staff of tasters and journalists, he published with Mondadori the first two editions of the Ultimate Guide to Italian Wines 2015 and 2016 and with MD Comunication the editions 2017, 2018, 2019 and 2020 of the Essential Guide to Italian Wines. Since 2012 he has been judging at the Decanter Wine World Award (DWWA). In 2015 he was selected to be part of the Wine Writers' Hall of Fame of the Wine Media Guild in New York and in the past was included in the ranking of the English magazine Decanter among the 50 most influential people in the world of wine (2007-2008-2009). Since 2019 he has been chairman of 5stars - The Book of Vinitaly International.
Stefania Vinciguerra - Il Caporedattore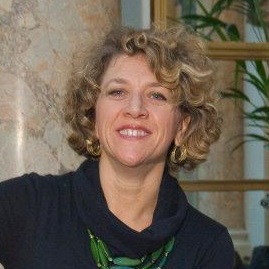 shedoctor@doctorwine.it
Chief editor at Doctor Wine but above all a professional journalist for over 20 years with vast and varied experience. She first got involved in the world of wine 30 years ago when she took a course offered by the Italian Sommeliers' Association (AIS), where one of the experts was none other than Daniele Cernilli. She later embarked on a double career focusing on both journalism (becoming almost from the start head editor of the monthly Pane & Vino and, most recently, head editor at Euposìa) and public relations, even in areas totally different from wine (most importantly as media and communications director for the Giro d'Italia and other cycling events linked with the sport newspaper La Gazzetta dello Sport). The fact that she is passionate and expert about wine and food goes without saying.
Iolanda Maggio - La Redazione
iolanda.maggio@doctorwine.it - redazione@doctorwine.it
She is the latest, precious addition to the staff at Doctor Wine. Although Iolanda was born in Puglia, she is half Brazilian. After earning a law degree she decided to pursue her passion for wine and food and took Gambero Rosso's master course in journalism. Before joining Doctor Wine as editorial secretary, Iolanda worked from 2009 to 2012 at Thompson International Marketing, a public relations firm specialized in the wine sector.