More than just dessert wines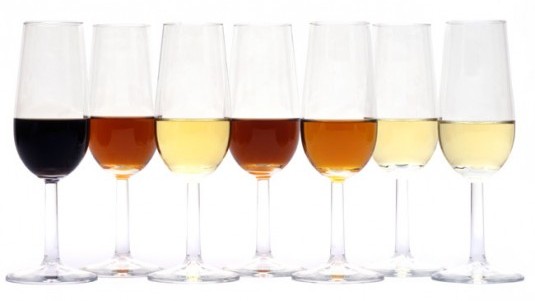 Sweet wines are much more than simple dessert wines and this will become clear thanks to a long series of articles that Vinogodi will offer us starting today and for weeks to come.
It all begins with a paradox: wines with a high sugar level have always been relegated to the end of a meal or as something to exclusively drink with all kinds of different desserts. The exceptions to this rule are rare due an erroneous preconception that sweet goes with sweet.
This concept is not only totally wrong but also inappropriate for such a varied and diverse, not to mention extraordinary, class of wines that can leave even the most demanding palate amazed. In order to restore and underscore the exceptional role this type of wine has, we have for some years now dedicated an entire tasting session to sweet wines, a whole day to celebrate them and held just before Christmas and which we have dubbed "Sweet Christmas". The following series of articles will be a synthesis of these sessions and look the most representative wines that were tasted from various winemaking areas.
The reviews are not limited to our annual sessions because our monthly tasting always end with a great sweet wine. Every winemaking area in the world produces a sweet white wine. There are some areas that are particularly suited for this due to their environmental and climatic conditions and this results in some authentic masterpieces. These are the wines we will be looking at no matter how or where they were made, whether they were made with grapes that have raisinated (naturally on the vine or on drying racks after harvest), have been attacked by noble rot (like Sauterne, Alsace or Moselle) or are the product of human ingenuity (like through fortification in Port and Pedro Ximenes, freezing the grapes as with Eiswein or special techniques like those used in making the Hungarian Tokaji).
The installments are many because we wanted to take into consideration all those areas - in Italy (north, central and south), Germany (Riesling from Moselle, Nahe and neighboring areas), France (Sauternes and Barsac, Alsace and other area in France), Spain (the south, the area of PX), Portugal (with some phantasmagoric Port, even over 100 years old) and the rest of the world (especially Hungary) – which over the centuries have produced sensorial masterpieces.
The articles will come out every Wednesday for the weeks to come.
1st week: Southern Italy
2nd week: Central Italy
3rd week: Northern Italy
4th week: the other France
5th week: Sauternes and Barsac
6th week: Alsace
7th week: German, the 'sweet' wines (Kabinett – Spatlese – Auslese)
8th week: Germany, the 'very sweet' wines (Beerenauslese – Trockenbeernauslese – Eiswein)
9th week: Spain, Portugal and Hungary
Related Products
| | | | | | |
| --- | --- | --- | --- | --- | --- |
| | Sweet wines (2): Central Italy | | 10/18/17 | Vinogodi | |
| | Sweet Wines (3): Northern Italy | | 10/25/17 | Vinogodi | |
| | Sweet Wines (4): The 'other' France | | 11/01/17 | Vinogodi | |
| | Sweet wines (5): Sauternes and Barsac | | 11/08/17 | Vinogodi | |
| | Sweet Wines (7): Germany, Spätlese and Auslese | | 11/22/17 | Vinogodi | |
| | Sweet wines (11): Port plus an intruder | | 12/21/17 | Vinogodi | |