The last 3 seminars of Sunday the 3rd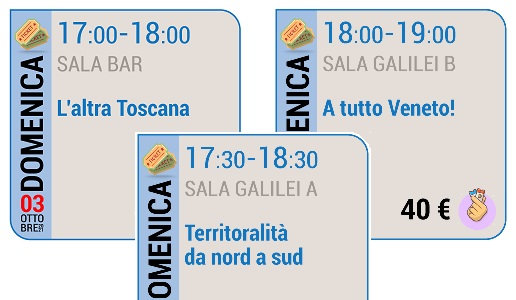 Presentation of The Essential Guide to Italian Wine 2022. Here are the last 3 seminars of Sunday 3, in Milan at Hotel Principe di Savoia, Piazza della Repubblica 17: L'altra Toscana, Territorialità da Nord a Sud, A tutto Veneto.
The safety of the event is our priority, for this reason it will be mandatory to show the green pass at the entrance, always wear the mask (that can be removed only once you are seated at your seat) and the temperature will be tested before entering the event. Anyone with a temperature higher than 37.5 degrees will not be admitted.
he number of seats in the seminar rooms is limited to ensure safe distances between people. Seminar access is by online registration only; no tickets will be sold on-site.
The cost of participation for each seminar is € 40,00 (with discounts for Ais, Fisar, Fis and Onav members) and includes the participation to the seminar, a paper copy of DoctorWine's The Essential Guide to Italian Wine 2022 and the access to the open tasting.
L'ALTRA TOSCANA will be held on Sunday from 17.00 to 18.00 at Sala Bar. These are the winesi:
Podere Monastero Campanaio 2019
Petrolo Val d'Arno di Sopra Vigna Galatrona 2019
Petra Quercegobbe 2018
Piaggia Poggio de Colli 2018
Tenuta Sette Ponti Oreno 2018
Poliziano Le Stanze 2017
Tenuta di Artimino Carmignano Grumarello Riserva 2016
Bertinga Volta di Bertinga 2016
Decugnano dei Barbi Orvieto Classico Superiore Pourriture Noble 2019 (Umbria)
TERRITORIALITÀ DA NORD A SUD will be held from 17.30 to 18.30 at Sala Galilei A. During the seminar the wines tasted will be:
Maison Anselmet Valle d'Aosta Pinot Noir Semel Pater 2019
Baglio del Cristo di Campobello Sicilia Nero d'Avola Lu Patri 2019
San Giovenale Habemus 2019
Famiglia Cotarella Montiano 2018
Mandrarossa - Cantine Settesoli Sicilia Cartagho Mandrarossa 2018
Duca di Salaparuta Duca Enrico 2017
Feudo Montoni Sicilia Nero d'Avola Vrucara 2017
Re Manfredi - Terre degli Svevi Aglianico del Vulture Re Manfredi 2018
Cantine del Notaio Aglianico del Vulture La Firma 2016
Arnaldo Caprai Montefalco Sagrantino Collepiano 2017
A TUTTO VENETO will be held from 18.00 to 19.00 at Sala Galilei B with these wines:
Zardetto Valdobbiadene Prosecco Superiore Rive di Ogliano Tre Venti 2020
Valdo Spumanti Valdobbiadene Prosecco Superiore Rive di San Pietro di Barbozza 2019
Bortolomiol Valdobbiadene Prosecco Superiore di Cartizze 2020
Nino Franco Grave di Stecca 2016
Bolla Soave Superiore Castellaro Tufaie 2019
Monte del Frà Custoza Superiore Cà del Magro 2019
Monte Zovo - Famiglia Cottini Oltremonte Sauvignon 2020
Loredan Gasparini - Venegazzù Malbec 2020
Serafini & Vidotto Montello Colli Asolani Il Rosso dell'Abazia 2017
Masi Recioto della Valpolicella Classico Amandorlato Mezzanella 2015
Zýmē Recioto della Valpolicella Classico 2015
To find out all the other seminars that will take place Saturday the 2nd and Sunday the 3rd click here or follow us in the next days.
Related Articles
| | | | | | |
| --- | --- | --- | --- | --- | --- |
| | The first three seminars of saturday 2nd | 27/09/2021 | Editorial Staff | Presentations | |
| | The last 4 seminars of Saturday 2nd | 27/09/2021 | Editorial Staff | Presentations | |
| | Another 3 seminars of Saturday 2nd | 27/09/2021 | Editorial Staff | Presentations | |
| | The first 3 seminars of Sunday the 3rd | 28/09/2021 | Editorial Staff | Presentations | |
| | 4th, 5th and 6th seminar of Sunday the 3rd | 28/09/2021 | Editorial Staff | Presentations | |
| | The 3 seminars from 14:30 on of sunday the 3rd | 28/09/2021 | Editorial Staff | Presentations | |