Designer Burgundy (3): Looking at the reds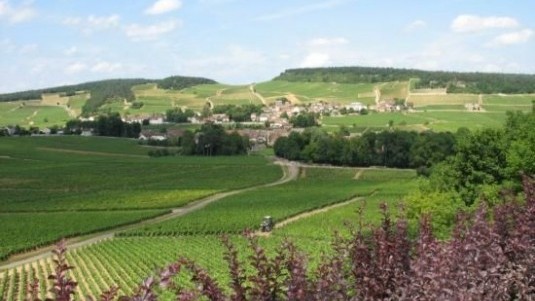 Discussions over Pinot Noir are not that much different than those for Chardonnay, although perhaps a little more amplified. It is not that some good Pinot Noir is not produced outside Burgundy, there are some excellent ones from Alto Adige and Oregon, but in this French region they seem to be a cut above, especially in certain areas and in the hands of inspired producers.
Once again we kick off with a selection of the greatest wines without any pretense to be all-inclusive or definitive, otherwise this article would be very long indeed. The first part looks at various areas, from Chambolle Musigny to Gevrey Chambertin, with little excursions to Morey St. Denis. The second part, divided into two installments, will focus on Vosne Romanée, which is considered by many wine lovers to be the cradle of Pinot Noir. Here again the choice of wines is arbitrary but we are convinced you will not be disappointed.
Related Products
Product
Producer
Date of publication
Author
Read
Les Amoureuses 2006
Chambolle Musigny 1er Cru
Lucien Le Moine
07/05/16
Vinogodi
This historic mistake in classification has a clear, elegant red color and an inebriating bouquet of crushed rose petals, sweet spice and anisette. The mouthfeel is only feminine at first given that...
Leggi tutto
Cuvée Vieilles Vignes 2008
Clos de la Roche Grand Cru
Domaine Ponsot
07/05/16
Vinogodi
A distinct, bright-red color with a rich but not excessive aroma, perhaps because its youth still makes it a bit closed. With breathing, the bouquet opens with notes of black cherry and wild...
Leggi tutto
Griottes Chambertin 2001
Griottes Chambertin Grand Cru
Dugat
07/05/16
Vinogodi
This was one of the most impressive wines of the whole tasting, an authentic world champion in its category. Its relatively intense red color has distinct and a bit decadent garnet reflections. The...
Leggi tutto
Amoureuses 2008
Chambolle Musigny 1er Cru
Domaine Georges Roumier
07/05/16
Vinogodi
Its characteristics and structure makes this a wine to die for. It has a clear and luminous red color that is very transparent and bewitching. The inebriating aromas are composed but have an unusual...
Leggi tutto
Cuvée Vieilles Vignes 2001
Musigny Grand Cru
Domaine Comte Georges de Vogüé
07/05/16
Vinogodi
A classic, clear red color with pronounced orange notes. The bouquet opens like a peacock's tail with austere notes of currant jam, tobacco, antique leather and garigue. It is incredible how it...
Leggi tutto
Vielles Vignes 2008
Mazis Chambertin Grand Cru
Domaine Bernard Dugat-Py
07/05/16
Vinogodi
A shocking wine beginning with its luminous yet dispersed red color, something unusual for a Pinot Noir making it clear this wine will "take no prisoners".  Although classic in expressing the...
Leggi tutto
Chambertin 2007
Chambertin Grand Cru
Armand Rousseau
07/05/16
Vinogodi
This strangely has a clear color, perhaps because the year did not offer much structure. However, this may be intentionally misleading because the aroma fully expresses the cru the grapes came from...
Leggi tutto
Corton Renardes 2001
Corton Renardes Grand Cru
Domaine D'Auvenay Leroy
07/05/16
Vinogodi
A very clear color, totally in line with Madame's style. The bouquet is poetry to the nose with aromas of incense, a smoky note, oriental spice and wild strawberry jam. The mouthfeel is almost...
Leggi tutto
Musigny 2006
Musigny GrandCru
Jacques-Frédéric Mugnier
07/05/16
Vinogodi
A solid and important structure despite the almost pale red color. The solidity is evident already in the aroma which is almost violent with it unusual intensity, even for a Pinot Noir. The fruit in...
Leggi tutto
Related Articles