Arshura Valter Mattoni. A rock in liquid form (2)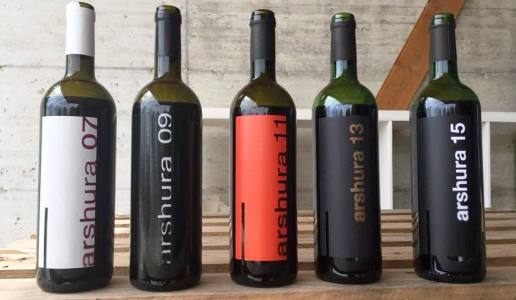 Here we look at five vintages of Ashura from Valter Mattoni, a 100% Montepulciano from Piceno: 2015-2013-2011-2009 and 2007.
We conclude our interview begun yesterday with Valter Mattoni, a Piceno winemaker whose friends call him "The Rock", after which there will be a vertical tasting of his top wine Ashura, made only from Montepulciano grapes.
DoctorWine: Let's move on for a moment from the excellent Montepulciano and talk about Grenache and the Bordò (Piceno reds) wines that you and the other ex-Piceni Invisibili produce and are so appreciated by wine lovers. After dozens of tastings of Bordò, my opinion is that the best Piceno blends are those with a strong presence of Montepulciano, do you agree?
Valter Mattoni: Yes, I do. However, in these parts the Grenache is very good and it is a varietal that is part of the Piceno winemaking tradition as much as Montepulciano and not an iota less. I once went to an old local farmer to see what he knew about Bordò, which is the name that has always been used in Piceno for wines made with Grenache. Well, he certainly knew a lot more than I did. Grenache only assumed a secondary position with the creation of the Rosso Piceno DOC regulations because if the yield is high the wine it makes is has less color and is not a bold as Montepulciano. But if you know how to work with it you can create some exceptional wines.
DW: What are your plans for the future?
VM: I am 58 years old and I continue to work two jobs, working in the mornings as a house painter. I just acquired some other small parcels but my estate will remain small. Maybe in the future I'll add a tiny restaurant where you can sample our pork, the pigs are raised on acorns and fruit, paired with Ashura. You never know.
All the following wines are 100% Montepulciano and matured in used barriques.
Related Products
Related Articles