The winners at Autochona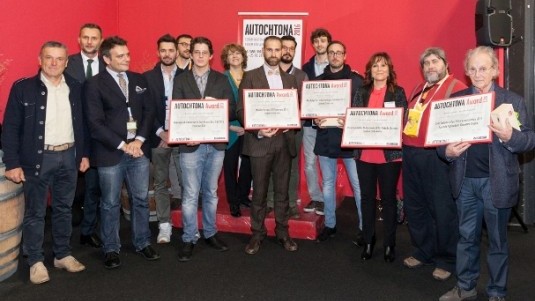 There are many events in Italy dedicated to wine and although some are generic, more and more are focusing on precise themes. A case in point is Autochtona, a showcase for wines made from only indigenous grapes held at the Bolzano fairgrounds and which this year saw its 13th edition. The event includes two contests and this year I was invited to be one of the judges. The first contest, for which I headed the jury, was called 'A Passion for Native Grapes' and selected the six best wines from the 70 that reached the finals. There were five prize categories - sparkling wine, white wine, rosé, red wine and sweet (dessert) wine – plus a Special Terroir Prize that traditionally goes to a wine that best expresses a grape and the area it is identified with. Unfortunately, the category that disappointed me the most was the one for rosé wines and this because too few were in competition. In fact, there was not a Chairetto from Garda nor a Rosato del Salento nor a Cesaruolo d'Abruzzo. In other words, Italy's best DOC rosés were practically absent.
You will find reviews of the six winners later in this article.
During the event I sampled wines from grapes I had never tasted before, these included Invernenga and Incrocio Bruni (whites), Mornasca (red) and Sciaglin (sparkling). It was great to experience first-hand the great variety of Italy's ampelographic wealth and it was equally as satisfying to see so many small producers who have chosen to work with difficult varieties in order to highlight the particular nature of their land. This is a long and difficult process in which technique plays a key role to bring out the best from the prime ingredient which often has yet to be understood.
The second day of the event was dedicated to wines from Alto Adige and entitled Vinea Tirolensis. In this case judges had to select the best Lagrein wines in the Tasting Lagrein contest. There were three categories: Best Red, Best Reserve and Best Rosé-Kretzer, the newest category. And the winners were, respectively, Alto Adige Lagrein DOC 2015 Untermoserhof by Georg Ramoser, a winemaker from the steep slopes of Santa Maddalena who produces very intense wines; for the third time Taber 2014 Alto Adige Lagrein Riserva DOC from Cantina Produttori Bolzano; and Rosé 2015 Alto Adige Lagrein DOC by H. Lun. The three winners highlighted the level of quality that has been achieved both by small, independent winemakers and the cooperatives in the province.
Related Products