Sweet Wines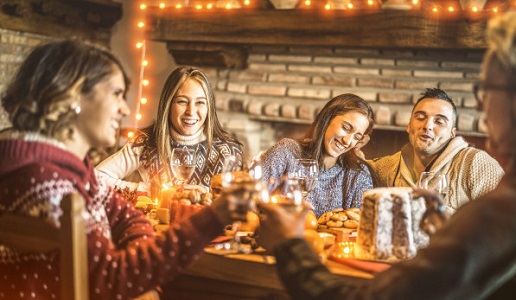 Never pass up the chance to end a meal with a very great sweet wine. We have selected these 10 for you.
Here are Italy's best sweet wines in Italy. While this may seem a bold statement, we are truly convinced it is true after having tasted hundreds of them for The Essential Guide to Italian Wine 2021. They include some authentic gems, even some rare wines, which can found in many wine shops or acquired directly from the producer.
Some have played a role in the recent historic of Italian dessert wines, true legends in a bottle, which every once in a while, perhaps even at New Year's to have with cakes and certain cheeses, are good for the soul to open and enjoy.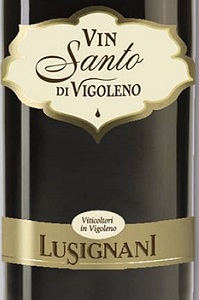 Colli Piacentini Vin Santo di Vigoleno 2009 Lusignani
98/100 - € 45,00*
Blend of Beverdino, Santa Marina, Melara, Trebbiano and Ortrugo dried on straw mats for 3 months. Matures 6 years in durmast caratelli and in gradually smaller barriques with rackings, using the same method of production of the traitional balsamic vinegar. Intense and dense amber color. Extraordinary complex aromas with notes of eucalyptus, then antique wood, coffee liquor, tamarind, dry dates, walnut liquor and nuts. Sweet but neat taste, very elegant, with a neverending finish. Great wine. It's the Italian answer to the great Madeira. *0.375 bottle.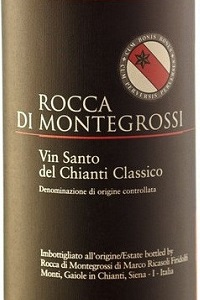 Vin Santo del Chianti Classico 2009 Rocca di Montegrossi
98/100 - € 49,00*
100% Malvasia Bianca from Chianti grapes, dried on straw mats. Aged in caratelli for 7 years. Bright amber color. Incredibly complex nose profile offering developed notes of eucalyptus followed by orange blossoms honey, walnut liqueur, dates, and dried apricot. Sweet, warm, and full-bodied, charming and with a wonderful length. A great wine. *0.375 bottle.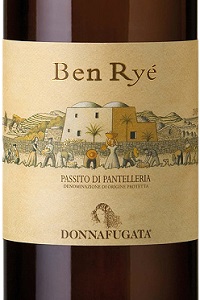 Pantelleria Passito Ben Ryé 2017 Donnafugata
97/100 - € 50,00
100% partially dried Zibibbo grapes. Stainless steel on the yeasts for 7 months. Amber color. Intense and complex aromas of dried apricots, raisins, dates. Sumptuous taste, rich sip, warm, dense, savory and very long finish.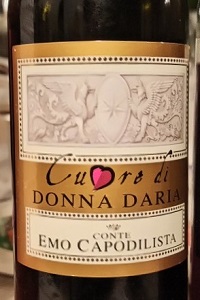 Cuore di Donna Daria Conte Emo Capodilista – La Montecchia
96/100 - € 80,00
100% Moscato Fior d'Arancio grapes. Matures in amphorae. Intense amber yellow color. Aromas of orange blossom, candied orange, ginger, candied cedar and dates. Rich and full taste, with evident notes of nuts, barley candies, good acidity and neverending, very elegant finish. A great wine.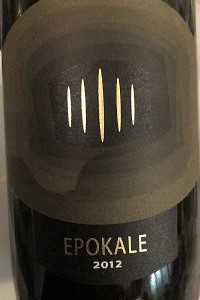 Alto Adige Gewürztraminer Spätlese Epokale 2013 Cantina Tramin
96/100 - € 75,00
100% Gewürztraminer grapes. Stainless steel for 8 months, the 7 years in bottle in a mine at 200 mt of altitude.Golden yellow color. Very complex aromatic profile with notes of roses, flint, yellow citrus and hints of spices. Very pleasant taste, neat, balanced sweetness and long, smooth finish.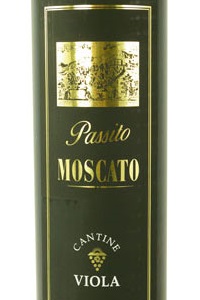 Moscato Passito di Saracena 2018 Cantine Viola
96/100 - € 40,00*
Equal blend of Guarnaccia and Malvasia for the concentrated must, then some dried Moscatello di Saracena grapes vinified separately. Long and slow fermentation. Amber yellow color. Complex and articulated aromas of dry apricots, candied orange zests, dry figs and pastry cream. Very elegant and enveloping taste, sweet but very fresh Very long finish with honey candies notes. *0.500 bottle.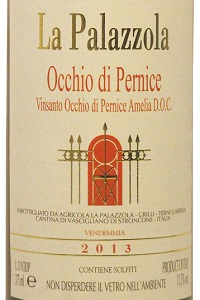 Vinsanto Occhio di Pernice Amelia 2013 La Palazzola
96/100 - € 23,00*
100% Sangiovese grapes dried on straw matts and matured in not completely filled caratelli barrels for 3 years. Bright amber yellow color. Wide, intense and clear aromas of rich white flowers, even dried, almond, chestnut honey, blond tobacco and dry figs. Very fresh taste, and intense savory sip that support the natural sweetness. Perfectly balanced finish with notes of salted caramel, figs and roasting. Neverending and very tasty finish. A great Vinsanto. *0.375 bottle.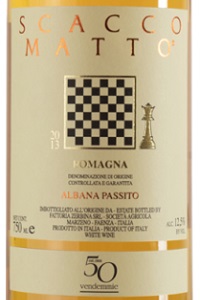 Romagna Albana Passito Scacco Matto 2016 Fattoria Zerbina
95/100 - € 43,00*
100% Albana late harvested grapes. Matures in stainless steel and used barriques. Light golden yellow color. Attractive aromas with notes of candied fruits, dry nuts, hints of flowers and iodine. Compact taste, great progression, never sickly do to the nice balance between sugars and acidity. Powerful and easy to drink finish. A classic wine. *0.375 bottle.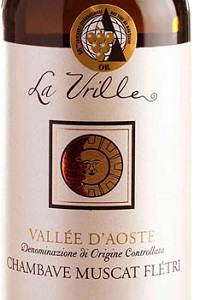 Valle d'Aosta Chambave Muscat Flétri 2018 La Vrille
95/100 - € 36,00*
100% dried Muscat Petit Grain grapes. Stainless steel only. Golden yellow with amber hues. Very intense and enveloping aromas of dried apricots, orange blossom, sage, nut husks and chestnut honey. Rich and balanced taste, attractive, pleasant sweetness and great persistence. *0.375 bottle.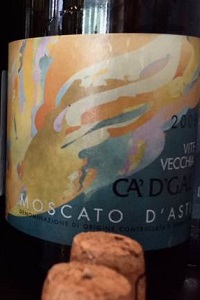 Asti Moscato Vite Vecchia 2015 Ca'd'Gal
94/100 - € 45,00
100% Moscato grapes. Martinotti method and then a long rest in the bottle under the sand. Golden straw yellow color, delicate and compact bubbles. Intense aromas of tangerine, lychees, orange zests and lemon thyme. Coherent taste, sweet, good body and neat progression. Elegant foam, wide and intense. Savory, juicy and varied finish.
Related Products