Mirabràs by Barbadillo, an unusual oxidative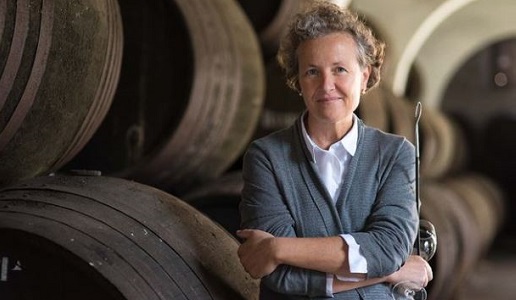 Palomino grape is the protagonist of this Spanish "barrel fermented white" wine, as unusual as it is intriguing.
This article is available in Italian only.
È fuori discussione che il palomino sia l'uva più associata allo Sherry e dunque alla pratica della fortificazione, tanto quanto il grillo al Marsala.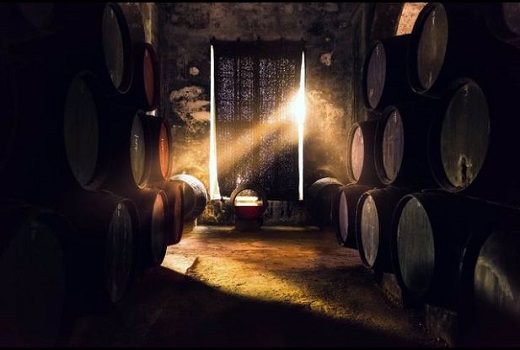 Da circa una decina di anni, tuttavia, in Andalucia un buon gruppo di produttori, guidati da Ramiro Ibáñez di Bodegas Cota 45 (ne avevamo parlato recentemente qui) produce eccezionali vini da palomino non fortificati e non sempre maturati sotto la flor (il lievito che si forma sulla superficie dei vini da palomino maturati in botti scolme): vini ricercati ma non ancora troppo cari, capaci di porgere profili organolettici inusuali anche per gli appassionati più navigati.
Ma torniamo al vitigno palomino, che paga una radicata reputazione di vino base molle, a basso contenuto di acido malico e zucchero, facilmente ossidabile, ma che se viene piantato e interpretato con precisione è capace di una magnifica complessità e di un palato superbamente sensuale. L'impressione è che nelle mani giuste quest'uva possa essere sublime.

Come è noto il vitigno ama il caldo, i terreni ricchi di calcare e le vinificazioni di stile ossidativo, ovvero quelle nelle quali il vino ottenuto è deliberatamente posto a contatto con una misurata dose di ossigeno.
Questo Mirabrás 2018 di Barbadillo, ossidativo non fortificato né affinato sotto la flor, colpisce per la capacità di esprimere una vitalità inusuale.
Tierra de Cádiz Mirabrás 2018 Barbadillo
91/100 - € 18
Da uve palomino. Fermentazione senza controllo della temperatura in botti precedentemente usate per lo Sherry. Il vino matura sulle fecce fini in botti di legno usate lasciate scolme fino alla primavera successiva alla vendemmia senza sviluppo di flor, successivamente affina in acciaio inox. Non fortificato né filtrato.
Paglierino ocra lievemente velato, il profumo è spontaneo e complesso, apre su note piccanti di foglie di oliva, resina, poi peperone giallo e piccoli fiori gialli, sfumando infine su note affumicate. Il palato è lievemente abboccato, di medio corpo, in corrispondenza, il finale sapido e appena piccante. Una delizia da bere fredda, strepitosa su tartine e affini.
Related Products
| | | | | | |
| --- | --- | --- | --- | --- | --- |
| | Tierra de Cádiz Mirabrás 2018 | Bodegas Barbadillo | 11/16/21 | Francesco Annibali | |
| | Bodegas Barbadillo | | 11/16/21 | Redazione | |
Related Articles