Ube de uberrima, to drink Spanish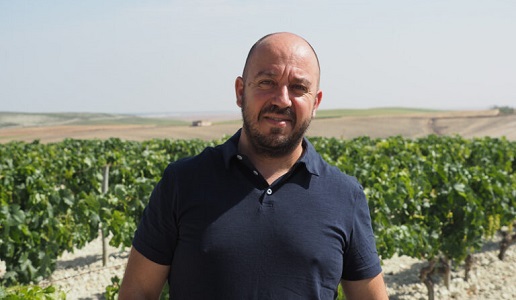 From Andalusìa, and precisely Sanlùcar de Barrameda, comes this wine from Bodegas Cota 45, an unfortified white wine, delisified and tasty.
This article is available in Italian only.
Sanlúcar de Barrameda è una piccola cittadina balneare sulla costa atlantica e costituisce uno dei vertici del triangolo dello Sherry. Ci troviamo in Andalusìa, Spagna meridionale, la regione vinicola più rovente d'Europa, con estati durante le quali la temperatura oltrepassa facilmente i 40 gradi.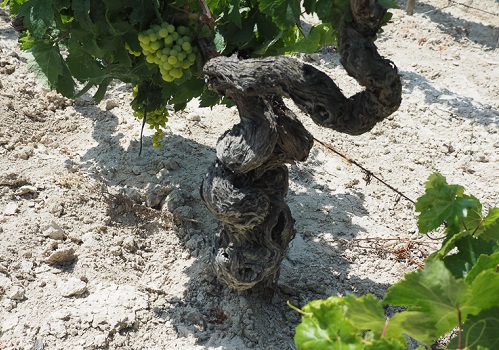 Gli appassionati tendono, giustamente, ad associare automaticamente i vini qui prodotti alla pratica della fortificazione, ma in zona ultimamente tira un'aria nuova, e alcuni produttori hanno intrapreso la pratica di non fortificare i vini ottenuti da invecchiamento biologico, ovvero quelli maturati sotto i lieviti.
Ramiro Ibáñez è uno dei protagonisti di questa nouvelle vague andalusa, la sua azienda è minuscola, si chiama Bodegas Cota 45 e si trova sul lungomare di Sanlúcar de Barrameda. Come dicevamo Ramiro è uno dei pionieri che stanno guardando indietro alla storia dello Sherry e stanno cercando di far rivivere alcune delle tradizioni, prima che la regione prendesse una svolta "sbagliata" negli anni '70.
In passato la norma era di non fortificare i migliori Sherry invecchiati biologicamente, e questo è un vino non fortificato, invecchiato in botti (la tradizionale bota) dove sviluppa la flor. Questo Paganilla ha solo il 12,5% di alcol e le uve provengono da diverse parcelle a Miraflores Alta e Miraflores Baja, dove il vitigno palomino affonda le radici in terreni bianchissimi – la famosa Albariza.

Paganilla Barajuelas y Tosca Cerrada Ube 2019 Bodegas Cota 45
92/100 - € 15
Da uve palomino. Fermentazione in legno. Il vino matura sotto i lieviti in botti di legno usate lasciate scolme fino alla primavera successiva alla vendemmia. Nessuna fortificazione. Paglierino molto leggero pieno di luce- Profumo di grande definizione con i lieviti in evidenza, mollica di pane, iodio, petrolio bianco. In bocca il vino entra in punta di piedi, piatto e molto delicato, il centro palato è saporito, colmo delle note percepite ai profumi, il finale di bocca molto sapido, delicato, con note di iodio e agrumi, senza alcun eccesso di calore.
A detta del produttore, occorre attendere qualche anno affinché il vino non sia più dominato dai lieviti per far emergere il carattere del territorio, ma già adesso è fantastico. Da bere freddo.
Related Products