Dorico Moroder, Montepulciano by the sea (2)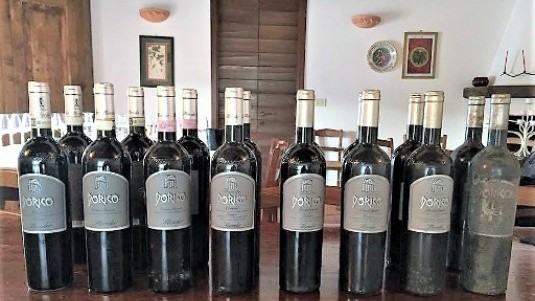 We conclude our interview with Alessandro Moroder and turn our attention to his wine with a vertical tasting of eight vintages of his top-of-the-line Conero Riserva: Dorico.
Our chat with Alessandro Moroder continues.
DoctorWine: Does the Montepulciano here have problems in regard to phenolic maturity?
Alessandro Moroder: Yes and no. In cooler years one need only wait a little longer but this has never been a serious problem for a late-ripening varietal like Montepulciano. The only real problems are during hot years when the grapes ripen faster.
DW: What goals do you have for the future?
AM: I am convinced that I have always produced elegant wines but this is something I intend to work on even more. It is for this reason that we are focusing more on Dorico and using larger barrels, shortening the maceration period and racking the wine after fermentation.
'; $art = str_replace("http://doctorwine.it","https://www.doctorwine.it",$art); $art = str_replace("http://www.doctorwine.it","https://www.doctorwine.it",$art); echo $art; ?>
Related Products
Related Articles