A Vigna Monticchio Lungarotti vertical tasting (1): the first years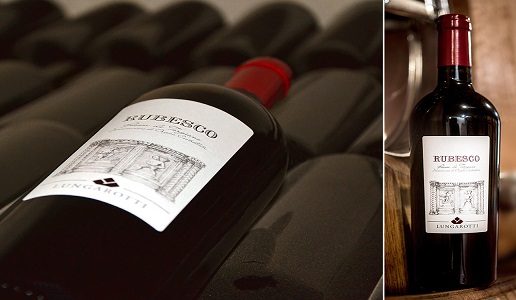 Rubesco Riserva Vigna Monticchio, created by Giorgio Lungarotti back in 1969, is one of the wines that made Italian winemaking history. Today we will look back at the first vintages and then tomorrow we'll move on to those from the 1980s up to those of today.
The Lungarotti family and, in particular, Giorgio Lungarotti, who passed away almost 20 years ago, represent one of the winemaking pillars in the region of Umbria. Founded in 1962, a time when, with the exception of the area around Orvieto, quality wine production was rare, this winery went on to make Umbria wines known the world over. Wines like Rubesco di Torgiano are authentic calling cards for Italian wine and winemaking everywhere. Since 1969 a particular Torgiano Riserva has been available, one that was literally and intentionally created by Giorgio Lungarotti and was DOCG-classified wine in the 1980s. It is made with grapes from the Vigna Monticchio vineyards, one of the estate's best "cru".
Today, the winery is run by sisters Chiara and Maria Teresa Lungarotti, with enologist Lorenzo Landi acting as consultant, who continue to produce the estate's wines including that exclusive, in regard to quality, yet affordable red (less than 25 euros for the latest vintage available) that has become an icon of Italian winemaking.
The wine's ampelographic base has not changed much over the years, except for the elimination of a small addition of Ciliegiolo that was present in the first version (1969). The blend is for the most part Sangiovese, 70%, with Canaiolo making up the remaining 30%. The maturing of the wine has also remained the same, taking place in large barrels except for, in the latest versions, a small part maturing in barriques and only with a minimum part Sangiovese.
The result, and not just now, is an extraordinarily elegant red with an extreme propensity to age, as was demonstrated by the tasting of the first vintage of Vigna Monticchio made 48 years ago and that still has great class. It should be noted that the last two vintages tasted were 'sneak peeks' since they will only be available in the coming years.
Related Products
Product
Producer
Date of publication
Author
Read
Rubesco Vigna Monticchio Riserva 1969
Torgiano Rosso
Lungarotti
03/21/18
Daniele Cernilli
A blend of 65% Sangiovese and 30% Canaiolo and 5% Ciliegiolo that today has an orange color with brick reflections. The bouquet is intense, evolved and complex with distinct notes of licorice...
Leggi tutto
Rubesco Vigna Monticchio Riserva 1974
Torgiano Rosso
Lungarotti
03/21/18
Daniele Cernilli
A blend of 70% Sangiovese and 30% Canaiolo that also has an orange color with brick reflections but that is chromatically denser. The aroma is broad and elegant with intense and evolved notes of...
Leggi tutto
Rubesco Vigna Monticchio Riserva 1977
Torgiano Rosso
Lungarotti
03/21/18
Daniele Cernilli
A blend of 70% Sangiovese and 30% Canaiolo that has a darker color than the previous two vintages, more of a ruby-garnet, and which is truly surprising and limpid. The bold and assorted bouquet has...
Leggi tutto
Rubesco Vigna Monticchio Riserva 1978
Torgiano Rosso
Lungarotti
03/21/18
Daniele Cernilli
A blend of 70% Sangiovese and 30% Canaiolo that has a compact, garnet color. The aroma is a bit more compressed and evolved than the 1977 with notes of carob, tamarind, spice, laurel, hints of...
Leggi tutto
Lungarotti

07/30/13
Redazione
Founded in the 1960s, this estate in Torgiano is a true Umbrian jewel. The credit goes to Giorgio Lungarotti, an inspired businessman who more than half a century ago created this splendid winery and...
Leggi tutto