Sauvignon from around the world face-off at Plancha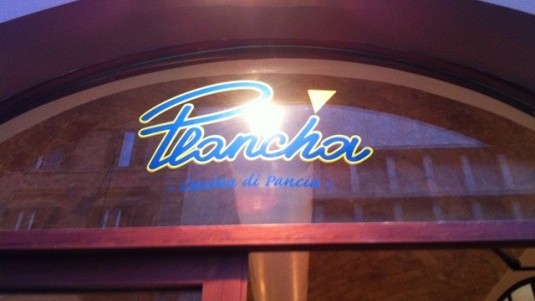 I have written about the restaurant Plancha before and its top-quality, cosmopolitan cuisine that has now achieved an outstanding balance with the arrival in April 2016 of Chef Marcelo Cafaldo ,who has brought in a 'Brasileira' flare with his skill of creating an unforgettable alchemy with a light and competent touch.
This time I went there for a different reason than usual. Periodically, Plancha organizes theme-tastings and there was no way I was going to miss the one held on the evening of May 18. With his usual professional curiosity, Oreste Egidio selected four Sauvingon wines from different parts of the world, pairing them with four different dishes created by Chef Marcello.
The dinner began with a Popphof Sauvignon 2014 that was served with scallops, daikon, lime and soya sprouts. This was followed by dried eggplant, burrata cheese and basil paired with a rich Sauvignon Blanc 2015 from Somer Winnes. The dish of grilled shrimp with pineapple and coconut cream was served with a Pouilly Fumé 2014 Guy Saget and the meal ended with a Sauvignon Vendemmia Tardiva Praesepium 2013 Tenuta Stachlburg BIO that complimented and nicely balanced the rich coconut mousse with scents of clove and passion fruit.
Related Products