Dynamic Bardolino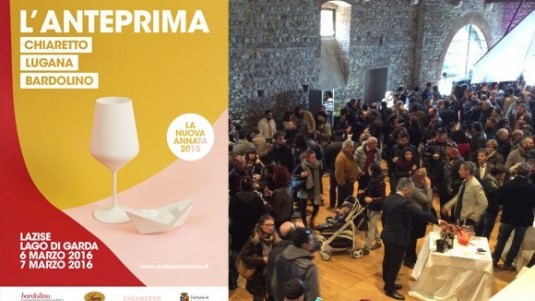 Over the past five years this wine has made important progress in terms of both quality and awareness of its own terroir. The wine's producers have joined together behind what have proved to be the winning direction of the producers' association president, Angelo Peretti. This has led to improvements for the prices of the grapes used in the blend as well as the wine's retail price, the wine's distribution has been bolstered and the wines made by the various producers ares now more consistent. The subzones will be defined, as they were in in past centuries, using a system similar to that of the appelation village in France. Amarone-style Bardolino wines have all but disappeared, especially those governed by absurd DOCG regulations. One wonders who authorized them to begin with but fortunately the prerogative producers have in whether or not to make them and their poor market performance have resolved the problem.
A Rosé Revolution in the area of Bardolino has redefined the parameters for Bardolino Chiaretto allowing it to obtain an important market position and boost the quality. It has been very positive that the paths the two principle wines of the area have taken have allowed them to help each other improve their respective quality and better define their differences, which in the future will be even more distinct even in regard to territories.
For Bardolino, 2015 turned out to be more complex for some and more complicated for a significant number of producers. It is likely that the summer heatwave caught some producers off guard and their vineyards were not prepared for so much solar radiation. Let's hope they have learned from this experience.
Looking at the various zones where the wine is produced, it can be said that the weather had a profound effect on the wine's characteristics and produced Bardolino that had greater body and aromatic profiles that leaned more towards ripe fruit. This aspect is positive considering that 90% of production will be consumed within a year or two, as is the custom for Bardolino. This is a wine that should be drunk soon and vintage 2015 will be ready for this summer. And if there are super wine lovers who will not be able to distinguish the various soil components in the wine, then that's their problem. Those of us who just like to drink wine will have a wine that is very drinkable with a lovely juiciness and, in the best cases, sufficient acidity and excellent tannins.
The area Bardolino is produced in is very dynamic and thus more and more producers will be presenting wines at tasting that are of a superior quality. There are already some positive surprises that have created a virtuous cycle and the increasing critical mass of better quality wine will be a blessing for the consumer.
The following reviews are of wines that impressed us at the Lazise preview tasting. Some of the wines, both from 2015 and 2014, had not been bottled at the time and so were not included here.
Related Products