Saint-Réol, an Ambonnay Grand Cru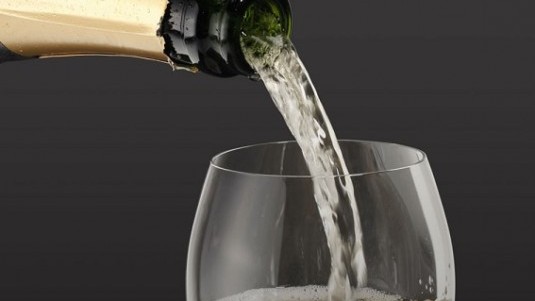 Champagne is a special winemaking region. Just the name Champagne identifies not only a wine – as well as great expectations related to its intrinsic reputation for exclusiveness and luxury – but also a terroir and a method, Méthode Champenoise (Traditional Method). Due to the mystical aura that surrounds Champagne and all the iconography of excellence and celebration related to it, one can come across some banalities. For example, in regard to the 17 Grand Cru villages, some say for simplicity's sake that Chardonnay for the blend comes from Côte des Blancs while the Pinot Noir is grown in Montagne de Reims. However, while it is true that it is true that the first area almost exclusively produces Chardonnay (except for around 1%), the same it not true for Montagne de Reims.
Proof of this is the fact that even in a village renowned for its Pinot Noir, made famous through extraordinary wines produced by great Maisons, can hide a small treasure-trove of Chardonnay. The Grand Cru village in question is Ambonnay, which became an icon of Pinot Noir thanks to Krug's legendary Clos d'Ambonnay made with grapes from a single, 0.68-hectare walled in vineyard. The village is situated in a very favorable location on the southern side of Montagne de Reims, which with its sloping hills and clay-limestone soil is celebrated for the expressive intensity and refinedness of its Pinot Noir. And yet with its 387.1 hectares of vineyards, Pinot Noir represents only 80.7% of the grapes cultivated in the village that also has 74.2 hectares of Chardonnay that play an important role in blending. This Grand Cru village becomes even more particular given the low number of récoltant manipulant, growers who produce their own Champagne, because of the 184 vineyard owners (exploitant and vigneron), a 150 of them are vigneron coopérateur.
In fact, right in front of the gate to Clos d'Ambonnay is the headquarters of the village's cooperative that accounts for some 140 hectares of the Grand Cru vineyards there and that aside from supplying the vin clair for important Maisons – including Veuve Clicquot Ponsardin, Laurent Perrier, Moet & Chandon, GH Mumm, Perrier Jouet, Pol Roger and Taittinger – also produces its own brand of Champagne called Saint-Réol. The cooperative was founded in 1962 by 58 vigneron and in 1973 became part of Union Champagne, when it began to sell its Champagne under the Saint-Réol brand, named in homage to the saint that Ambonnay's 12th century it dedicated to. Almost all the grapes from the cooperative's 140 hectares of vineyards are processed at its winery, a productive jewel where tradition has not held back technology, as evidenced by its battery of nine, 8,000kg Bucher presses used to soft press all the members' grapes in some eight days during harvest, an average of almost 280,000kg of grapes per day. The wines are vinified in stainless steel vats with the exception of the rosé blend Ambonnay Rouge.
Saint-Réol is a wonderful reality to discover (it is just beginning to be imported to Italy by Heres) and has great potential thanks to the meticulous precision used in producing a Champagne that combines freshness and finesse and expresses all the nuances of the Ambonnay terroir and not just through its Pinot Noir.
Related Products