Nicolas Maillard, the engineer of Champagne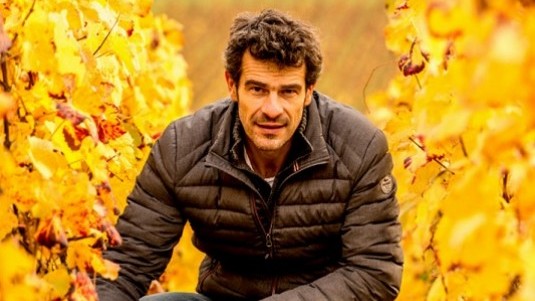 A winegrower, enologist, agricultural engineer and globetrotter but above all the heir of a family that has been growing grapes in Montagne de Reims since 1753. Nicolas Maillard is the ninth generation of his family to run this small winery in Ecueil, at the center of Montagne de Reims. The village has a Premier Cru classification as does Villerd-Allerand, where most of the vineyards are that produce the grapes for his different cuvées, with the exception of the Pinot Noir for the Grand Cru Rosé which comes from Bouzy.
Nicolas Maillart has worked hard to introduce small yet great innovations in a system formed by three centuries of tradition. This starting in 2003 when, at just 26 years of age, he decided to make his own wines from his 8.5 hectares of vineyards and not sell the grapes to the local cooperative. Today he controls 16 hectares of vineyards in three villages, each with a terroir different from the other in regard to soil composition and sun exposure and each providing the ingredients to create the complexity of his cuvées.
Before returning to run his family's estate and after studying in Bordeaux, Nicolas travelled and worked abroad, mostly in the United States, to study on an academic level the implications of the modifications he wanted to make to the vines in order to add value to the enormous potential of the terroir of his family's vineyards. In the winery he uses soft pressing employing two 4,000kg presses and makes wine in both stainless steel vats and small oak barrels (he has 150 from Burgundy), especially for the reserve wines which partially age in wood to obtain greater complexity.
Since 2009, Nicolas has invested a lot to achieve an eco-sustainable winemaking ideal and, to further respect the environment, has set up 130 square meters of solar panels at his winery which produce some 90% of his energy needs. In this way he has greatly reduced his carbon footprint, the index used to measure an estate's gas emissions. This has also allowed him to have an HVE (high environmental value) label on his wines for sustainable winegrowing. Nicolas' approach is one that looks towards the future and goes beyond consolidated convention. He has learned to learn from and to respect nature so he, too, can leave an inheritance to his successors.
Aside from Pinot Noir, which occupies 75% of his vineyards, Nicolas has a passion for Chardonnay to which he has dedicated a Blanc de Blancs cuvée made with grapes from vineyard parcels of old vines: Champagne Les Chaillots Gillis Premier Cru.
Related Products