Lanson Extra Age to defy time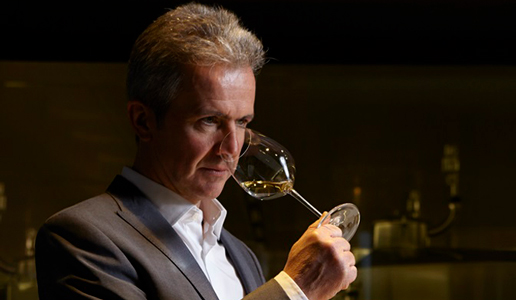 Lanson Extra Age is a "multi-vintage" cuvée de prestige, an attempt to master time with a blend of three particular vintages (2006, 2005 and 2004) that are able to express the Maison's style in full.
Several years have passed since Maison Lanson marked the 250th anniversary of its foundation (1760) but the "multi-vintage" cuvée de prestige created for this important milestone has returned for the joy of its fans. It is a type of Champagne that does not exist as an official classification for this wine – which recognizes only vintage and non-vintage Champagne – but has in recent years come to identify a precise version of this wine. According to regulations governing Champagne production, "non-vintage" Champagne is a blend of the most recent vintage with a quota of reserve wines from other years that the producer has kept in the cellar, the percentage of which is up to the discretion of the producer. Vintage Champagne, on the other hand, is a wine made from the grapes of a single harvest and are referred to by that year.
Some Maisons, first of all probably Laurent Perrier with its Grand Siècle cuvée but also more recently Veuve Clicquot with it Extra Brut Old, have decided to give greater importance to the reserve wines. They have done this by selecting only those vintages, among the many kept as treasures in their cellars, which best exalt the Maison's style for non-vintage Champagne. In the case of Maison Lanson this wine has been called Extra Age and it is no longer just to commemorate the one-quarter millennium that has passed since its foundation but also to demonstrate their savoir faire in managing time, one of the most important variables in producing Champagne.
Lanson Extra Age is an attempt to master time through blending and aging and this is done by bringing together three particular vintages – 2006, 2005 and 2005 – capable of fully expressing, after aging for over five years in the bottle, the style of the Maison: fullness, vinosity from the Pinot Noir, elegance and intensity.
Related Products