Castello di Neive, an unexpected bubbly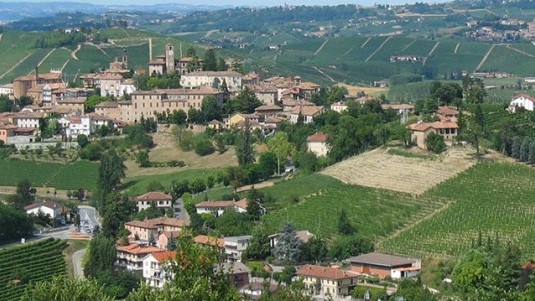 Are sparkling Langhe wines a third wheel in the world of Italian bubbly? Not in our book. They have been unjustly snubbed – more than undervalued – by many wine lovers but now the bubblies from this blessed winemaking area are demonstrating they have the right stuff.
Compared to the opulence of Franciacorta and the almost aromatic freshness of Trento wines, which experience shows is maintained even after the wine ages long in the bottle, Langhe bubbly seem to have a more classic flavor, or perhaps it is just more autumnal. In any case, its notes of dried flowers and dried fruit are a bit more accentuated when they are not overshadowed by too much wood, which is definitely not the case with today's wine.
Castello di Neive is an enchanting estate run by Italo Stupino, who is famous for his wonderful Barbaresco that gets even better after it ages for decades in the bottle. The Pinot Noir for the bubbly comes from the Gallina vineyard, presumably the upper part.
The wine is labeled as a 'Piemonte' DOC because the 'Alta Langhe' (Upper Langhe) appellation does not extend to the heart of the area Barbaresco is made. However, its character is that appellation.
Related Products