The Syndicat and the Champagne management system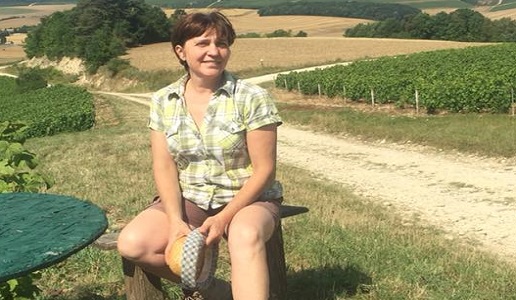 The Syndicat Général des Vignerons, a professional association of Champagne winegrowers, created a collective brand "Champagne de Vigneron". Here we look at the Champagne 11/12 Colette Bonnet.
Not everyone knows that inter-professional associations play a key role in the complex management system in Champagne where almost 90% of the vineyards are owned by winegrowers, vignerons, while almost 90% is made into wine and marketed through the Maisons and leading brands.
Among these is the little-known Syndicat Général des Vignerons, a professional association composed of all winegrowers in the region created to protect and preserve the interests of the winegrowing community and their vineyards by helping winegrowers to manage their properties. To this end, it works directly with local and regional governments, with certain state agencies and with many professional organizations (Chamber of Agriculture, the AOC National confederation, Vin & Société, European Federation of Origins Wines and so on).
Syndicat Général des Vignerons also plays, above all, a coordinating role in the Champagne production chain, together with the Unione delle Maisons de Champagne (UMC) and within the Comité Interprofessionnel du Vin de Champagne (CIVC).
The "Champagne management system" is, in fact, based on collaboration with the institutions for any decisions regarding the common interests of winegrowers and négociants, those who buy grapes or must to make their own cuvée. A great number of decisions are made by inter-sectorial associations in regard to sector organization, agronomy, economy, collective communication, technology and the environment. This ensures a system where not only is the price for the grapes is determined but also the management of vineyard parcels (which are on an average just over 1.5 hectares even where the leading Maisons have vast holdings) not only coordinating harvests and other procedures but also offering safeguards for small producers in the event of adverse climactic events.
Syndicat Général des Vignerons, with its almost 20,000 members, in 2001 created the collective brand "Champagne de Vigneron" to boost the image of Champagne marketed directly by small producers. This involves organizing tastings and small events around the world in order to offer new sales opportunities to producers.
On May 14, a tasting was held in Milan offering wines from 13 small producers from different areas of Champagne. It was an opportunity to discover new realities that share a vision tightly linked to the vineyard and small family-run estates. One of the most interesting aspects about this encounter was to see the attention paid to sustainable agriculture through, if obtaining organic certification is not possible, a Haute Valeur Environnementale (HVE) recognition, created to underscore how the vineyard is an authentic asset which must be respected and preserved for future generations.
One of the more interesting wines at the tasting was Champagne 11/12 from Colette Bonnet. Colette has two hectares of organic vineyards in Noé les Mallets (Baséquanais), a village with 192 hectares of vineyards 90% of which are Pinot Noir but with 1.5 hectares of Pinot Blanc, a varietal that has almost disappeared in Champagne. Colette's vines are on an average 20 years old and are Pinot Noir, Pinot Blanc and Chardonnay, certified organic since 2002 and biodynamic since 2006.
Together with her brother Thierry Bélorgeot, who is also an organic winegrower in Noé les Mallets, Colette has set up a pressing center with two 4,000kg presses and a 400hl fermentation vat, which is Ecocert certified to press organic grapes. Because she does not have a winery or cellar, she takes her musts to be made into Champagne at a cooperative in Epernay, where she oversees the making of the base wines and the blends.
The soil is a primary consideration in organic farming with particular attention paid to tillage, natural fertilizers, cover cropping with clover and compost, practices that stimulate the soil and allow it to best express itself.
Related Products