The Mosnel style and a preview of the new Franciacorta Riserva 2008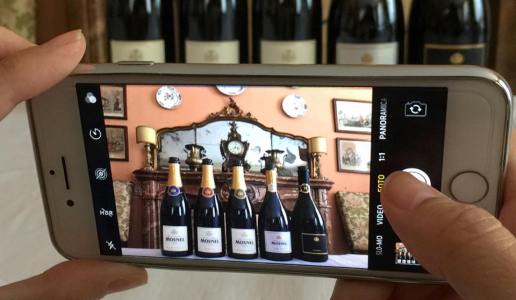 Franciacorta Riserva Pas Dosé 2008 Il Mosnel comes out after ten years and the wait is rewarded with outstanding depth and grace.
In 2016, the Franciacorta estate Il Mosnel celebrated the 180th anniversary of its foundation, in Camignone, and at the time there was a great temptation to come out with a special wine to mark the occasion. But as is often the case in the world of wine excellence, it is the wine that decides when it should come out and all man can do is listen to it and obey.
This, in short, is what happened with Franciacorta Riserva 2008 Pas Dosé, a wine from a particularly good harvest in regard to its expressive characteristics and its grapes already demonstrated great potential when they were picked. The harmonious weather contrasts before the 2008 harvest inspired this latest creation from Mosnel, not simply a Riserva wine but a Franciacorta that had time on its side for the evolution of the sensorial nuances of its inherent complexity.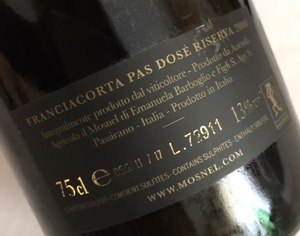 Every time that Giulio and Lucia Barzanò went down to their family's 18th century cellars to check on their over 4,000 bottles of this Riserva, the wine told them there was in no rush. And so almost ten years went by before this wine, which will officially go on sale after the summer, was given a preview presentation to the press.
This is not only a story of waiting but also one of achievement because a lot has been done since the first traditional method Franciacorta was produced by the Barzanò siblings' parents in 1979, when their mother Emanuela Barzanò Barboglio was among the original 26 producers of the small, newborn Franciacorta DOC appellation. And it was she who imposed the winery's style, creating in 1980 the first Franciacorta Extra Brut, a wine with a lower dosage that was drier and better expressed the varietals and the terroir. Hers was a totally personal choice that reflected her own interpretation of what a Franciacorta sparkling wine should be and was later fundamental in the recent success of the DOCG version.
Today the Mosnel estate has 41 hectares of organic vineyards and their line of wines is composed of seven different Franciacorta that reflect a precise identity, which over the years has won the approval of a growing number of those who love the "Mosnel style".
By tasting the different versions of Brut and non-vintage Pas Dosé, the Satén 2013 and EBB 2013, it is possible to follow a common thread, an accurate consistency composed of finesse and elegance without being excessively complicated, without any superfluous complexity and with a purity without sharpness. The new Franciacorta Riserva 2008 exalts these characteristics, having time on its side to enrich its depth and grace.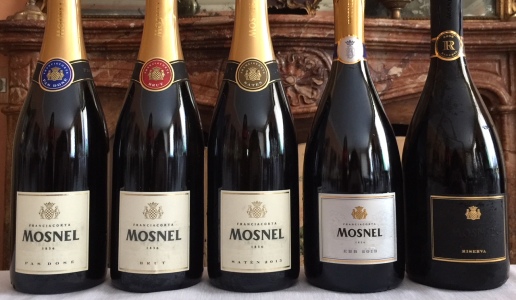 Related Products