Borgo Stajnbech: the search for harmony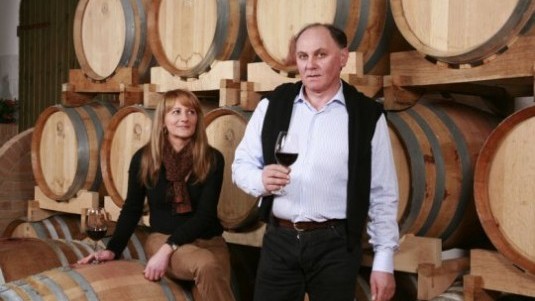 Production at Borgo Stajnbech is above all centered on single-grape wines using varietals typical of the area of Lison Pramaggiore, not far from Venice. 
The area of Lison Pramaggiore, between the Livenza and Tagliamento rivers and not far from Venice, is a land of ancient hamlets and enchanting towns that has had a DOCG appellation since 2001. When it was part of Austria, the old town of Stagnibech was given the name Stejnbech which means "brook of stones". Given its favorable position between the Venice Lagoon and the Friuli Hills, and thanks to a mild climate and a soil rich in gray clay, it was known since ancient times as an area suited for winegrowing and was called "Vigneto della Serenissima", or the Vineyard of Venice. In view of the history of the place, the Valent family decided to call their estate Borgo Stajnbech and they proudly claim that: "Here our vineyards give us a healthy product, thanks to a non-polluted environment, which expresses true and authentic flavors".
Adriana and Giuliano, who had a long experience from working at the family estate, planted their first vineyard in 1988. Since then they have spent every day developing their dream with dedication and passion, carefully cultivating their vineyards and working in the winery in a way that respects nature. And this without ignoring an authentic propensity for research and experimentation. Today Borgo Stajnbech, with its 13 hectares of high-density vineyards, produces elegant, balanced and fragrant wines and has become one of the most interesting realities in the appellation.
Production is above all centered on single-grape wines from grapes typical to the area, elegant whites and structured reds, along with two Charmat-method sparkling wines and a sweet Verduzzo Passito. All their wines that I have had the pleasure to taste have an uncommon harmony and elegance and are a reflection of the area's history and typicity.
Borgo Stajnbech 
Owner:  Famiglia Valent
Via Belfiore, 109
30020 Belfiore di Pramaggiore (VE)
Tel. +39 0421 799 929
Fax +39 0421 203 427
info@borgostajnbech.com
www.borgostajnbech.com
Facebook : Borgo Stajnbech
Year of foundation:  1988
Total Bottles Produced:  90.000
Hectares of Vineyard: 13
Related Products