At Sicilia in Bocca with Marilena Barbera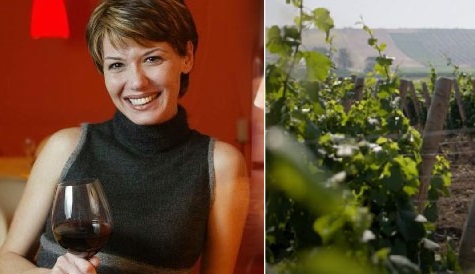 Due to the limited space available in our Ultimate Guide to Italian Wine, a number of wineries had to be excluded and one of these was Barbera in Menfi. We have already exalted Marilena Barber for being a great winemaker and exuberant interpreter of her land as well as her grapes. We had an opportunity to sample her latest wines thanks to an initiative by the Sicilia in Bocca restaurant. The restaurant is in Rome's Prati neighborhood and offers friendly service together with a totally traditional cuisine in health servings. Every month, sommelier Carmine Agrillo showcases a Sicilian winery together with a sumptuous menu at a great price.
It was during one of these dinners that Marilena enlightened us about her land and her wines and one in particular: a red from a beautiful vineyard she has on a 20-year lease and that has particular grape, Alicante. The vineyard is situated at an altitude of 400m above sea level, a factor positive for developing Alicante's aroma. Her first vintage more than impressed us.
Related Products