Stunning Percorino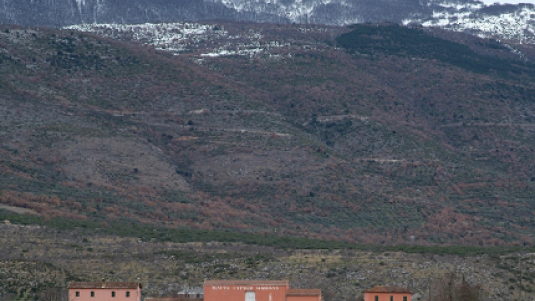 The Castaldi Madonna estate has made giant steps over the past 20 years thanks to Luigi Cataldi, who more than being a university professor is an eclectic person with a dream: to restore the area of Ofena to its past glory. In the previous century, this plateau under Grand Sasso was an important winemaking reality producing quality wines but then the difficulties in working the land and the exodus of farmers from the countryside led to a progressive abandonment of its vineyards, except for those nearer to the coast that had better terrains.
This plateau is unique because even though it has a glacier behind it, temperatures during the day get quite high thanks to the amount of sunshine and how the glacier compresses the air. During the night, on the other hand, the drop in temperatures is steep and a constant breeze keeps the grapes healthy. It is also an important archeological site and it was near the estate where they found the Warrior of Capestrano, a symbol of pre-Roman Italy.
Here they only cultivate native varieties like Montepulciano, Trebbiano and Pecorino which at the Castaldi Madonna estate are among the best in Italy.
Related Products