Neapolitan Pastiera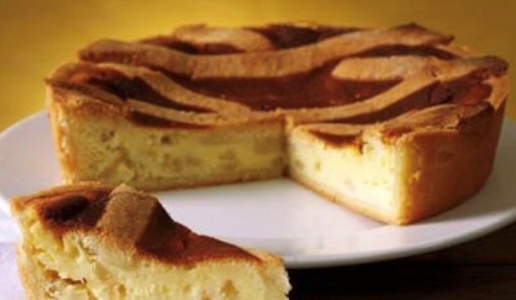 One of the best-loved cakes ever, Pastiera Napoletana was the most "Googled" cake recipe in 2018, according to Google Trends. We pair it with Suavis Valdobbiadene Prosecco Superiore Docg Demi Sec Bortolomiol.
There is no single recipe for Pastiera Napoletana and (like ragu) each family has its own "private" way of making it that has been handed down mother to daughter. The greatest experts in its preparation decide the doses of the ingredients "by eye".
Our recipe is both original and old and, if followed correctly is easy to make.
Ingredients for a cake with a 30cm diameter:
For the crust: 3 whole eggs, 500g flour, 200g sugar, 250g butter, a pinch of salt and lemon peel.
For the filling: 500g of sheep or goat ricotta, 300g sugar, 400g pre-cooked wheat, 200g candied citron and candied orange, cinnamon as desired, 200ml milk, 1 packet vanilla, 1 vial millefiori water, lemon peel and 2 whole eggs.
Directions:
Begin by cooking the wheat in milk with the grated lemon peel and 100g of sugar, stirring constantly until the milk is totally absorbed (around 10 minutes). Let cool.
Prepare the dough for the crust by mixing together the butter and sugar, add in the flour, the eggs, salt and grated lemon peel. Knead everything rapidly then wrap in plastic and let sit in the refrigerator.
Use a large bowl to mix the ricotta with the remaining 200g of sugar until it is smooth without any lumps. Add the eggs, the candied fruit, vial of flower water, vanilla and a pinch if cinnamon and mix together along with the cold, cooked wheat. Stir until he filling is an homogenous cream.
Spread out the cold dough in a 30cm pie dish making sure the sides are covered. Add in the filling, level the top and decorate with strips of dough creating a lattice pattern. Bake at 180°C for around 1hr 20min. Once done, let the cake cool to room temperature before serving. If you want, you can powder the top with confectioner's sugar.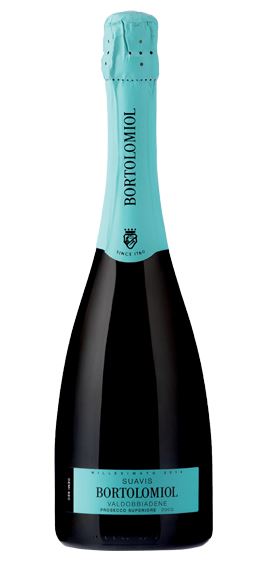 Wine to pair:
(by Stefania Vinciguerra)
Suavis Valdobbiadene Prosecco Superiore Docg Demi Sec Bortolomiol
Suavis is the sweetest Prosecco Superiore produced by Bortolomiol. It is a Demi Sec sparkling wine, the rarest typology indicated to accompany desserts.
Straw yellow color with fine and persistent perlage. The nose is fruity, fragrant and persuasive. On the palate it is decidedly sweet with hints of honey, but is not cloying because of the sweet sensations well balanced by freshness.
Area of origin: the hills of Valdobbiadene, in the Docg district.
Grape variety: 100% glera (formally known as Prosecco), with a local training system called "capuccina modificata". Grapes yield per hectare about 130 q.
Wine-making: harvest of slightly overripe grapes from 15 to 30 September. Off skinns vinification by soft pressing. Primary fermentation at controlled temperature and with selected yeasts. Foaming for 25 - 30 days with Martinotti-Charmat method. Refinement from 1 to 3 months.
Alcoholic content: 11% vol.
Related Products