Cod in an almond crust with a puntarelle salad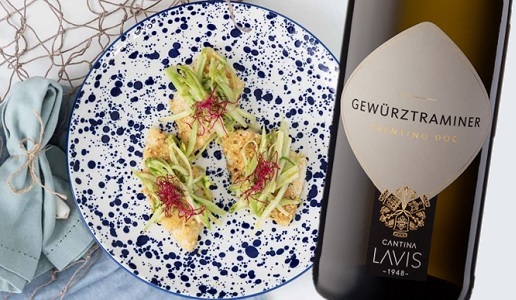 A tasty way to enjoy cod (naturally sustainable). We pair it with a Trentino Gewürztraminer 2021 Cantina di La-Vis.
Ingredients for 2 people:
200g MSC-certified cod, 40g chopped almonds, 20g bread crumbs, rosemary, lemon peel as desired, 1 egg white, extra-virgin olive oil, salt and pepper as desired.
For the puntarelle salad: 300g puntarelle, 2 anchovies in oil and some of their oil, 1 orange, salt and pepper as desired.
Directions:
For the cod: Use a mixer to chop the almonds with a few rosemary needles. Put this into a bowl with the bread crumbs, lemon peel, salt and pepper and season with some EVOO.
Lightly beat the egg white and dip the cod fillets in it before rolling them in the crumb mix pressing them down slightly to ensure it sticks.
Bake the fish for around 15-20 minutes at 200°C or until the crust is golden brown.
For the puntarelle salad: Cut the puntarelle first in half and then into thin strips and then let them soak in cold water.
Prepare the dressing by crushing the anchovies with their oil using a spoon and then add salt, pepper and a tablespoon of orange juice.
Mix the dressing well.
Slice the remaining orange.
Drain the puntarelle well and put them in a bowl with the orange slices.
Mix in the dressing and serve together with the cod in almond crust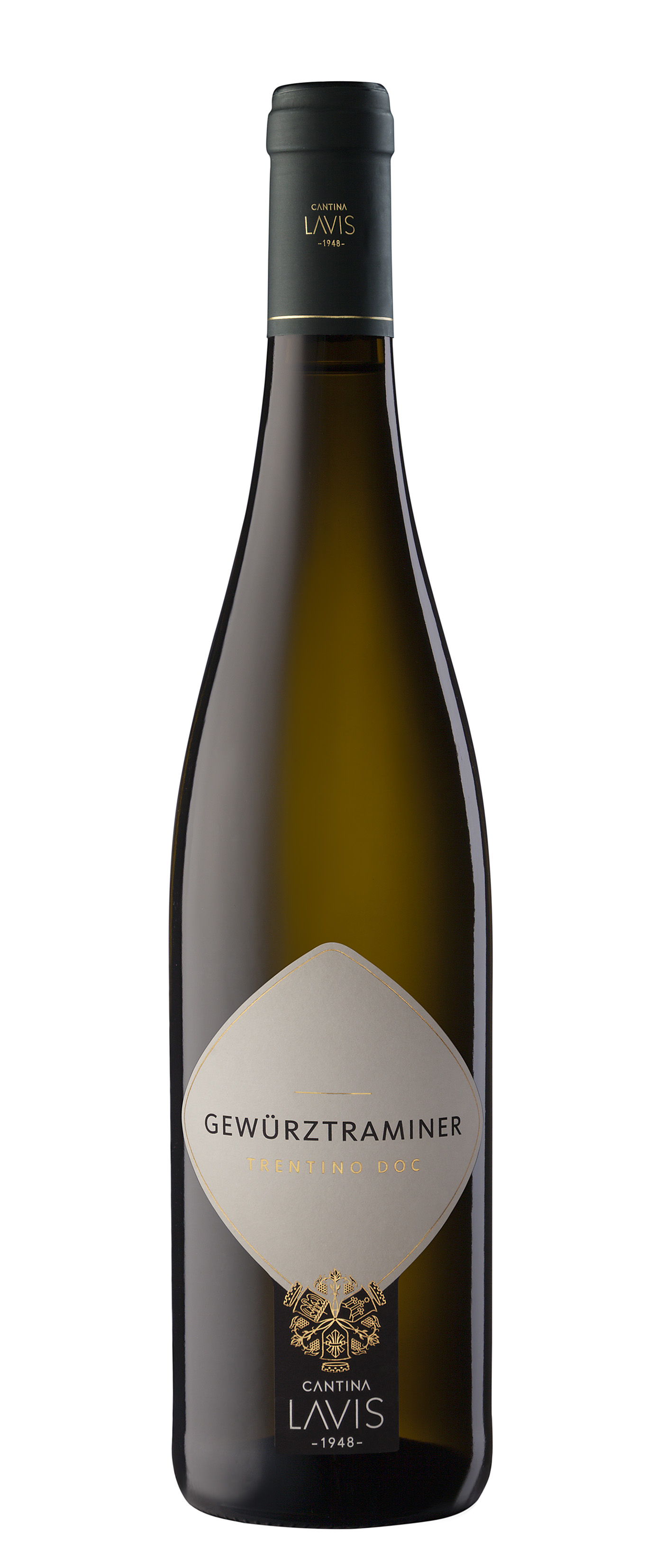 Wine to pair:
(edited by Stefania Vinciguerra)
Trentino Gewürztraminer 2021 Cantina di La-Vis
A wine with a full and well-structured bouquet, this Gewürztraminer has a deep golden color and spicy floral scents of cloves and nutmeg. In the mouth, its full and consistent body envelops the whole palate.
Production area: Furli (area of Lavis), Carlovi (area of Pressano) and the lower Cembra Valley. Soil composition is deep loam consisting of predominantly siltitic deposits. South exposure and 350 m. asl altitude.
Grape variety: 100% Gewürztraminer. Training system is Guyot and simple Trentino pergola, planting density 5.000 vines/hectare.
Harvest: Manual harvesting in late September.
Vinification: soft pressing in an inert environment, static decantation of the must, fermentation at a controlled temperature in stainless steel tanks, ageing on the lees for around 5-6 months before bottling.
Alcohol content: 13,5% vol.
Serving temperature: 10-12°C.
Suggested food pairing: Fish appetizers, grilled white meat but also good with a light shellfish tempura.
Related Products