Bonnes Mares & Frieds (1)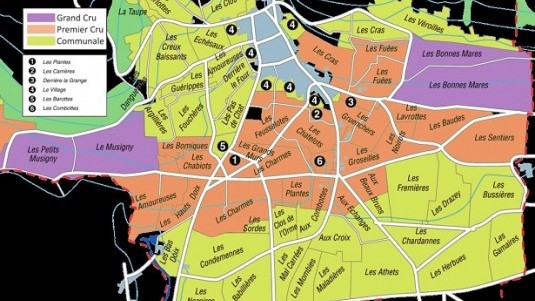 For some unexplainable reason, Bonnes Mares is considered a minor cru. Perhaps this is because it is situated in the area of Chambolle Musigny (where the main part is located) and has been overshadowed by the mighty and what many considered unmatchable Musigny as well as the epitome of finesse Les Amoureuses, which while classified as a Premier Cru has surpassed the latter for its rarity and quality and thus in price.
Despite this, Bonnes Mares' characteristics make it a unique Grand Cru, a 'middle ground' between Chambolle Musigny and Morey-Saint-Denis (where the rest is located). The appellation of Bonnes Mares is a small district of just over 16 hectares that produce no more than 70,000 bottles a year. And yet its dozen or so producers are among the most inspired in Burgundy.
The origin of the name is unknown but probably derives from Bonnes Mères, Good Mothers, a medieval order of Cistercian nuns. The rules governing the wine's production are surprising because aside from Pinot Noir they allow for up to 15% to be made with white grapes, including Chardonnay as well as Pinot Blanc and Pinot Gris. When I quizzed some producers about this they burst out laughing and explained that it was an old practice which no one followed anymore. It was a relief to hear this.
We organized a tasting of the best versions from the greatest winemakers together with some great wines from other areas to use as a measuring stick. Today we review the 'best versions' from a five-year period, while the next installment (online next week, ed.note) will deal with the absolute best. But we kicked off with a hedonistic tasting of a great Champagne.
Related Products