Amarcord Campania Felix (2): White wines and single-grape Aglianico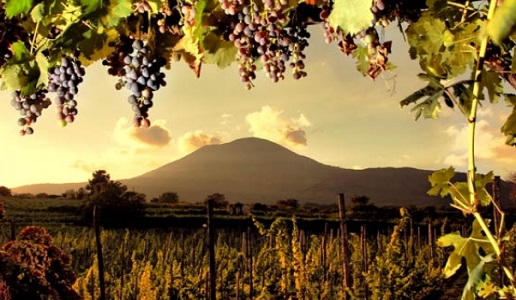 With two extraordinary whites and three single-grape Aglianico wines we continue our memory lane of wines produced in the Campania region 20 years ago.
As we saw last week with the Super Campanian wines, between the end of the 1990s and the beginning of the new millennium there was a boon for wines from the Campanian region including white ones. This was particularly true of those made from Fiano, Greco di Tufo and Falanghina by inspired producers who were able to turnout some Italy's finest white wines. Of all those we tasted at the time we have selected two that were absolutely extraordinary and matchless. We then look at some great single-grape Aglianico produced outside the Taurasi appellation.
Related Products
Product
Producer
Date of publication
Author
Read
Fiano di Avellino 2000
Fiano di Avellino
Guido Marsella
03/06/18
Vinogodi
A bold, golden-yellow color and aromas that veer towards overripe yellow fruit and indicate a very dense bouquet that with breathing reveals notes of turmeric and saffron pistils, gerbera and toasted...
Leggi tutto
Furore Bianco Fiorduva 2001
Costa d'Amalfi
Marisa Cuomo
03/06/18
Vinogodi
Very few Italian white wines are as splendid as this blend of Fenile and Ginestra grapes that is a gem of Italia winemaking. The wine has a bold, golden-yellow color that reflects a sumptuous texture...
Leggi tutto
Naima 1999

Viticoltori De Conciliis
03/06/18
Vinogodi
Made with only Aglianico grapes, this wine has an almost black color that only aging has allowed it to have a ray of luminosity. The bouquet is also original, an identifying trait of the winemaking...
Leggi tutto
Bue Apis 1999
Aglianico del Taburno
Cantina del Taburno
03/06/18
Vinogodi
This 100% Aglianico has a very intense and dense ruby color that shows no signs of age even after 18 years. The aroma has domineering notes of cherry and spice, coffee and bark, while the...
Leggi tutto
Zero 1999

Viticoltori De Conciliis
03/06/18
Vinogodi
Very few bottles were produced of this wine made from very ripe Aglianico grapes that has an unreal intense and dark red color. The aroma has distinct notes of red-fruit jam, dried prunes and spice,...
Leggi tutto
Cantina del Taburno

06/06/13
Redazione

Marisa Cuomo

09/24/12
Redazione
The vineyards are literally hanging off the coast, small trellised plots of grapes that alternate with those of lemons and olives. Marina Cuomo is the Queen of Amalfi Coast wines, a champion of...
Leggi tutto
Guido Marsella

10/01/11
Redazione

Viticoltori De Conciliis

03/06/18
Redazione Grafica
Related Articles