The timeless Elegance of Duca di Salaparuta's Icons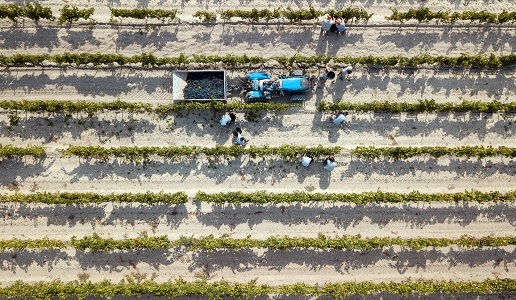 Another news from Duca di Salaparuta's Estate: the new vintages of the iconic wines Duca Enrico, Bianca di Valguarnera and Nawàri arrived.
In 2020, Nawàri joined the Duca di Salaparuta Icons with Duca Enrico and Bianca di Valguarnera. Nawàri is 100% Pinot Noir cultivated in Mount Etna, and joins the two other icon wines as symbols of Sicilian enology. One of the most interesting oenological challenges of Duca di Salaparuta was the 2018 vintage of Nawàri, which just launched in the market and is seen as a wine that is able to interpret a special territory – the Vajasindi Estate, on the slopes of Mount Etna.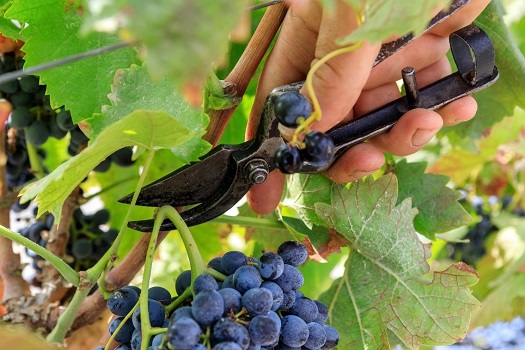 However, Duca di Salaparuta's most famous wine remains Duca Enrico - a wine of classic elegance that was created in 1984, as the first Sicilian 100% Nero d'Avola. Duca Enrico was born from a selection of grapes in the vineyards of the Suor Marchesa Estate, in Central Sicily. From 2020, it has been entrusted to the expert hands of winemaker Barbara Tamburini. Duca Enrico is one of the great reds of Italian enology and three new vintages are now being presented - 2015, 2016 and 2017. These three vintages are a preview of the 2018 vintage, the first signed by Barbara Tamburini, and describes the evolution of the aromas and flavors of this grape.
Together with Duca Enrico, Duca di Salaparuta also presents the new vintage of another iconic wine, 2016 Bianca di Valguarnera, which captures the intensity of Insolia from the Risignolo Estate. It is a refined wine with an unforgettable personality.
Duca Enrico | 2015 HARVEST
After ageing for a minimum of 18 months in fine small oak barrels, in which it acquires complexity, style and ageability, and after refinement in the bottle, Duca Enrico 2015 is deep, dark ruby red in colour with only slight garnet red tinges. A young bouquet on the nose, which shows balance and olfactory complexity. Hints of ripe fruits, predominantly marasca cherry, perfectly blend with spicy notes of liquorice and tobacco and are softened by the scents of violet and dried rose petals, which on the palate translate into a wine with velvety tannins, in which fruity sensations reappear clearly. Strong and well-structured, Duca Enrico 2015 promises to be full of potential.
Duca Enrico | 2016 HARVEST
The characteristics of the vintage are reflected in the glass. It is mellow on the palate, with good acidity and an evident tannic structure, velvety yet elegant and persistent, marked by an increasingly great finesse. The deep ruby red colour gives way to pleasant aromas of cherry and red berries on the nose, with hints of vanilla, which will evolve over time, enhancing the already perceptible sensations of incense and eucalyptus. Duca Enrico 2016 proves to be a wine of great structure, destined for a long life
Duca Enrico | 2017 HARVEST
The hot sunny weather of 2017 produced a wine which, on the palate, has a remarkable intensity, structure and character. Each sip starts off with a rich acidity and tannin structure, yet it is also elegant and has a persistent and intense fruitiness, and the distinct aroma of ripe marasca cherries perceived by the nose returns. In fact, in the glass, it has a bouquet of ripe red berries, with notes of vanilla, dried fruits and subtle balsamic hints. Duca Enrico 2017 combines all the most characteristic qualities of Nero d'Avola along with a typical charm, which is the signature of Duca di Salaparuta.
Bianca di Valguarnera | 2016 HARVEST
After ageing on the lees in barriques for 12 months and refining in the bottle, the Insolia di Bianca di Valguarnera, shows a great olfactory complexity. The first aromas on the nose are floral notes of jasmine and orange blossom, along with a delicate hint of crusty bread. The scents of Mediterranean scrub are then infused into this wine with a rich tannic structure on the palate, good acidity and outstanding persistence. Freshness and body are in perfect harmony in this elegant, noble Sicilian white.
Nawàri | 2018 HARVEST
The weather conditions of 2018 provided this grape variety with new and unique nuances, confirming its intense character on the palate and a noticeable tannic structure, but it is also more ample and agreeable. It has a marked body and elegant freshness on the palate, along with hints of small, ripe red berries and tempting notes of vanilla on the nose. Nawàri is a unique wine, a winemaking challenge which, every year, acquires new dimensions and nuances, a delight for wine lovers.
Related Products
Related Articles