The Duca di Salaparuta Estates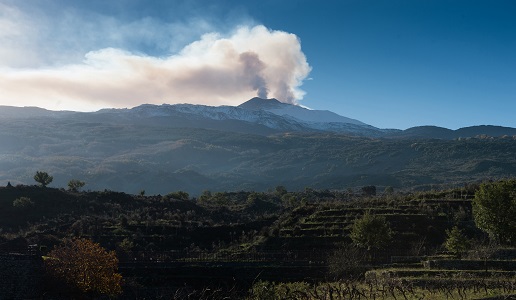 Duca di Salaparuta chose the Island's best winegrowing territories to establish its own Estates: Suor Marchesa in Riesi, Risignolo in Salemi and Vajasindi on the slopes of Etna.
Through the wines produced using these vines, and with its unique style, Duca di Salaparuta gives its own interpretation of the most fascinating aspects of Sicily and its beloved grape varieties. The desire to offer a personal interpretation of the grape varieties chosen by Duca di Salaparuta led to innovative experimentations, some of which have now become veritable classics, while others represent pioneering winemaking ventures, like Sentiero del Vento, the Vermentino cultivated in the Suor Marchesa Estate. Each Duca di Salaparuta Estate produces wines with a strong identity and pronounced geographical connotations, dedicated to a discerning, knowledgeable consumer who wants not only to savour the essence of a terroir through a wine, but to discover new facets in familiar varieties.
THE DESIGN | The design of The Estate Line changes completely in 2020. The sleek and elegant new bottles feature labels with bold, tactile graphics that clearly announce the wine's connection to its particular terroir, while the red pennant emblazoned on each bottle in the Line highlights the Duca di Salaparuta Brand.
2020 News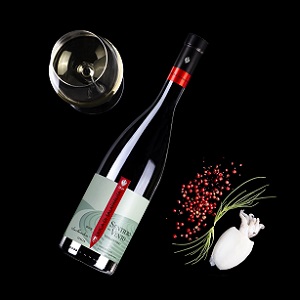 TENUTA SUOR MARCHESA | RIESI (CL) - Sentiero del Vento
Right in the heart of the Island, Duca di Salaparuta chooses to indulge its love for experimentation, growing a grape variety that is much loved throughout Italy: Vermentino. Traditionally cultivated above all in Liguria, Tuscany and Sardinia, Vermentino finds a new expression in the Suor Marchesa Estate, where the mixed calcareous-siliceous soil, mild winters and hot and windy summers give it pronounced minerality coupled with lavish aromas of Mediterranean maquis. Here, after the harvest in mid-September, the grapes undergo soft pressing to preserve the ample, velvety flavour characterised by freshness and minerality. Sentiero del Vento embodies the new challenge of Duca di Salaparuta and its love of wines with outstanding personality.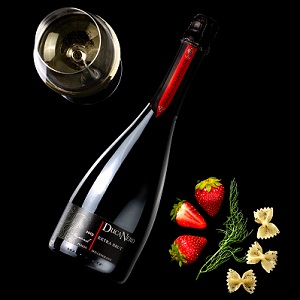 TENUTA VAJASINDI | FRAZIONE DI PASSOPISCIARO (CASTIGLIONE DI SICILIA) - Duca Nero
The Vajasindi Estate is home to native grape varieties but also Pinot Noir, which finds new expression in this soil of volcanic origin. This is where Duca Nero originates, the Pinot Nero sparkling wine produced with the Charmat method, which is not only elegant and fresh on the nose, but also exhibits a very distinct minerality on the palate.
Duca Nero, the result of white vinification of Pinot Nero at low temperatures, undergoes secondary fermentation in autoclaves after manual harvesting at the end of August. The grapes are harvested at "early" maturity, with high acidity and a medium sugar content, from espalier-trained vines cultivated on volcanic soil. This soil, unique in terms of composition and rich in trace elements, is what gives the variety such particular characteristics, as it thrives here thanks to the altitude and the cold, dry climate, resulting in a wine with a truly distinctive character.
Related Products
Related Articles