Florio Gourmet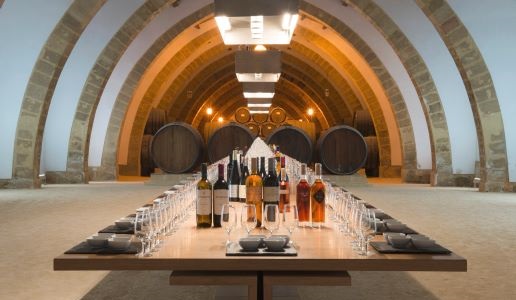 For those who want to experience new pairings and live the food-wine marriage in a new and satisfying way.
Florio Marsala wines – unique trail blazers since 1833 – constitute a world of their own. Stored for decades in the silence of the brand's ancient Wine Cellars in the city of Marsala, these products are created via an oxidative process and above all need time and contact with oxygen in order to perfectly mature their sumptuously refined perfumes and amazing flavours.
Deeply appreciated as 'meditation wines' or dessert wines, these special Marsalas have contributed to the history of Italian winemaking, and to bringing the Mediterranean flavours and aromas of Sicilian intensity to the world. Today Florio is ready to initiate a new way of experiencing food and wine, providing an experience that will satisfy the curiosity of Wine Lovers and Gourmets ever hungry for new tastes.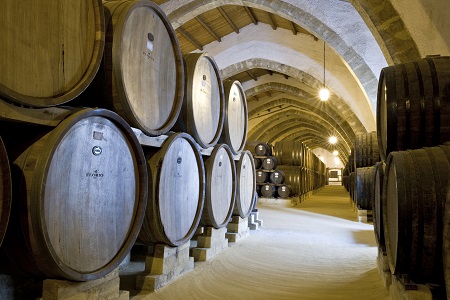 For its Gourmet Project, Florio has chosen its most eclectic Marsalas – Terre Arse, Targa and the brand new Oltre Cento – to go with premium food ingredients that often cause perplexity about which wine to serve with them. The deep intensity of bottarga fish roe and anchovies, the soft richness of avocado, the complex aromas of seasoned and blue cheeses, all of which are often problematical in terms of finding partners, will discover their perfect complements through the versatility and structure of these three Marsala Florio products: virgin, semi-dry and superior, a tasting itinerary for modern palates.
Designed for people with an appetite for gastronomic experiments shared with friends, Florio offers its concept of single accompaniments, provided by products with exceptional histories and personalities: inspired by a traditionally innovative Brand.
Terre Arse
Old gold with golden highlights, this Marsala Vergine Secco DOC has an extremely fine bouquet with scents of bitter almonds and burnt honey. Dry and balanced flavor with a finish of vanilla and liquorice roots.
Grillo grapes, excellent wine distillate and at least ten years of ageing in small oak barrels,Terre Arse is a sophisticated Marsala wine offering a superb meditation experience, but also shows surprising versatility when served as an unconventional aperitif. Married with quality ingredients such as smoked fish carpaccio, shellfish and bottarga or mature cheeses, it triggers truly innovative gourmet experiences.
Targa
This Marsala Superiore Riserva Semi-Dry DOC has a bright amber color with topaz highlights. To the nose is marked with clear scents of dates, apricots and stewed prunes. Full, warm, smooth and velvety flavor with a fine finish of dried fruit . Vinified from a selection of Grillo grapes and aged for at least seven years in Slavonian oak barrels to develop a truly exceptional product, warm and as smooth as velvet.
It is an elegant, long-lived Marsala wine, inspiring when savored in meditation or with dessert, and a revelation served cold as an aperitif paired with unexpected ingredients, such as avocado and blue cheese.
Oltre Cento
This Marsala Superiore DOC has an amber color with bright shades of light caramel. Hints of raisins and vanilla to the nose. Warm and round flavor with an elegant background and a a balanced finish of dried fruit and raisins.
Aged in oak barrels for at least 24 months, the latest Florio Marsala wine offers a new taste experience. Its pleasant hints give us a foretaste of its warm and mellow taste on the palate: a perfect accompaniment for pastries and chocolate.
THE DESIGN
A completely redesigned look for these wines will make it a pleasure to offer them and share them! The strength of the Lion, Florio's symbol since its foundation, is illustrated today with an assertive modern and impactful graphic treatment. The glimmer of gold, copper and silver, for a collector's item triptych.
Related Products