Chimay Grand Réserve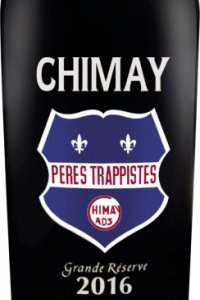 | | |
| --- | --- |
| Author | Andrea Camaschella |
| Date of publication | 03/02/18 |
| Country | Chimay |
| Nation | Belgio |
| Price | 9 € |
In the glass this has a limpid mahogany color with copper reflections and a cappuccino-colored head that has a fine, not particularly persistent head making it decidedly inviting. It becomes even more so thanks to the bouquet with its scents of ripe fruit and caramel, floral and spice notes and warm and wrapping aromas, while oxidized sensations exalt the aromas like in a wine. The mouthfeel lives up to expectations and it is sweet but not sickly so, with a saline, bitter and drying touch that links up with and accelerates towards the finish where the 9% alcohol content pleasingly warms the palate and the whole body leaving a sense of wellbeing. In a way it recalls a Port of Madera offering sensations between a wine and a liqueur thanks to a generous body that exalts its softness, offset only by carbonation in the end.
This is a beer that ages magnificently and warrants a suggestive vertical tasting, if you have the will power to let the bottles age in the cellar, which is made easier by the fact that the year of production is indicated on the bottle. The capacity to age is thanks to the molecule sotolone that in this beer, like in Solera wines, turns oxidation from a problem into a masterpiece.
9 euros for a 75cl bottle.