Marino on the skins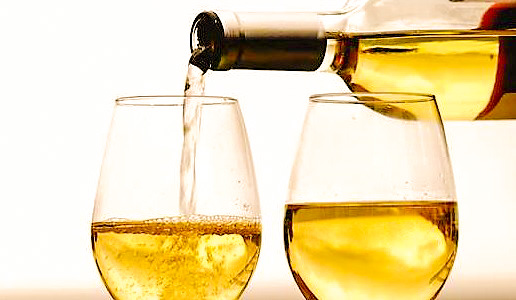 A few more words on the "wines of yesteryear" with a re-publication of the article – which still seems relevant – I wrote over 40 years ago.
In the editorial published last week dedicated to the wines of yesterday, I mentioned an old article I wrote that came out in a 1980 issue of the magazine Il Vino and which I bring to your attention 42 years later. I found it in the depths of my computer and aside from some stylistic shortcomings, due to my young age at the time (I was 25), I found it to be more topical today than one would expect. It brings back many memories including those of dear friends who are no longer with us, people like Paola Di Mauro and Angelo Bruschi, Vittorio Puiatti and Mario Schiopetto, and so this is also an occasion to remember them.
The majority of winemakers are violently opposed to letting white wines sit on the skins. Questioning this practice one runs the risk of being verbally attacked, accused of heresy against the "Gospel according to Rivella", where it is written that sitting on the skins produces the worst consequences in the world, beginning with the excessive oxidation of the fermented must. And so it is to be avoided at all costs, at least for white wines.
I do not wish to question the validity of this position, I am not a winemaking expert, only a journalist and wine lover, and so when faced with experts of the caliber of Enzo Rivella, or his followers, I would not dare be polemic, ubi maior… What I can do, however, as a journalist, is to report to you about an encounter I had with a white wine, fermented on the skins, which did not have, at least for me, all those consequences that, in general, this method of winemaking can produce. And I can tell you about how it was made, for the sake of posterity.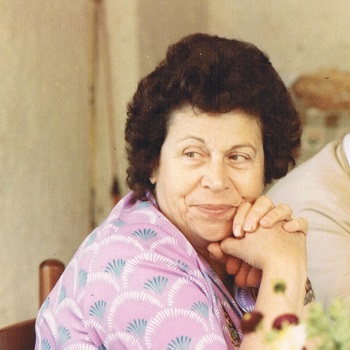 The wine is a Marino DOC, a Colle Picchioni cru, produced in small quantities thanks to the passionate determination, more unique than rare, of Paola Di Mauro. She became involved in her estate's winemaking relatively recently because, she explained, she was tired of all the vinegar her farm hands were sending her every year. Thanks to her tenacity and the technical consultancy of the "alternative" enologist Giuseppe Palieri (who some think is the worst thing to happen to regional winemaking because he was opposed to the tendone vine training system, skillfully directed the Velletri Institute of Experimental Enology and has produced some "little wines" like Torre Ercolana and Romagnano di Agnani), she was able to produce a small masterpiece. Using the varietals Malvasia di Candida and Puntinata, Trebbiano Toscano, Bovino and Cacchione, fermented on the skins, the old way, she brought back "the" Marino, the "tough" and generous wine that our elders remember well. It has a limpid, golden-yellow color with topaz reflections, a broad and grapey aroma, with scents of quince apple, sage and anise, while the flavor is incredibly balanced and, considering the method of fermentation, dry and tannic, its vigor and boy are exceptional, while the aftertaste is somewhat bitter, typical of Castelli wines. Before being bottled, it matures for around six months in stainless steel or fiberglass vats. The wine can age long in the bottle, as opposed to those "really white" wines that spoil so quickly, faster than Mennea did the 100m dash (which explains the myth that Italian white cannot age).
I recently tasted the 1974 production together with one of Italy's most renowned palates, Angelo Bruschi (ex-AIS vice president), and we were both astonished how perfectly in form it was. And yet the secret behind this wine was a classic open secret, in the sense that the method used was known to everyone. Paola Di Mauro and Professor Palieri are, in fact, paladins of "soft" winemaking. Their attention to detail begins with the organization of the harvest, making sure that not even one grape is broken before it is pressed (something which would, indeed, oxidize the must), to the extreme hygienic conditions in the winery, from containers, to the vats to the filters and alike, the slow fermentation of the must, achieved by limiting exposure to air was much as possible and blocking it through filtrations and refrigeration. This, too, constitutes a technique, not one that is more common to see, when clarification or the use of sulfur dioxide dominate. It is like solar energy that respects nature and tradition.
This brings back to mind an argument that I once heard Mario Schiopetto make and which was that if today we travel by car, no longer by foot, there is no reason why one should not use modern technology also for making wine. However, I would also like to point out that the fact that we now often travel by car does not exclude the option of sometimes travelling on foot. In fact, I am convinced that sometimes, and under certain circumstances, it is even better to walk. All things considered, given that Italy has tens of thousands of types of wine, why should it be so awful if some are still made using the old methods, respecting centuries-old traditions. I really don't understand why it should. In the end, my friends, a wine is judged when it is tasted. For me, I'm fine with the white wines of Schiopetto or Vittorio Puiatti, but I'm equally happy with the different yet equally stupendous ramato Pinot Grigio from Edino Menotti or this Marino. For sure, a wine like the latter risks driving every sommelier crazy and creates no few problems in regard to pairing: never drink them with fish, it would be a catastrophe. They could go better, in fact, with certain soups. But what this Marino really goes well with is traditional Roman cuisine, even offal. So try it with some Roman-style tripe, game offal with artichokes (yes, artichokes, in respect of the ancient Roman tradition for Castelli wines) or with a stew "cor zellero" (with celery).
Related Articles