The wines of yesteryear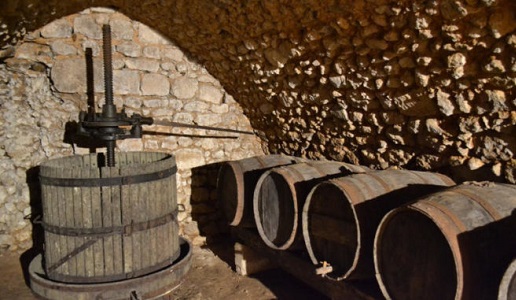 The wines that were being made back in the 1960s, before the "technical revolution", were not that much different from the ones that today are defined as artisanal or ancestral wines. Some were, and still are, delicious, while others decidedly were not.
I was little more than 20 years old when I discovered my passion for wine, in the latter half of the 1970s. And so I was in time to taste the last of the "ancestral" or, if you prefer, "peasant" wines before the great technical revolution that came soon thereafter. Back then it was very rare to find a horizontal press used for white grapes. They still used wood presses and many of the wines were more or less what today are referred to as orange wines, this because it was inevitable that the must and skins remained in contact.
No one was even thinking of using small barrels, like barriques or something larger, to make red wine. The first "barrel" wine in Italy was probably the 1961 Foianeghe from Bossi Fedrigotti, made under the technical supervision of Nello Letrari, gone but never to be forgotten. Years later came Sassicaia, although, according to Giacomo Tachis, it was not until vintage 1972 that one could consider it a wine matured in wood in the strictest sense.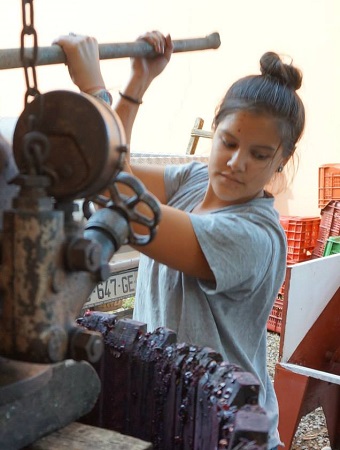 Thus the "wines of yesteryear" were those versions, sometimes somewhat naïve and technically sketchy, of the great "traditional" wines of today that were nevertheless made in a more precise and less casual way, even those that were more artisanal. This meant that almost all white wines were golden in color and sometimes even "orange", while almost all the red wines were matured in large wooden vats, often old and worn out, except when they were aged in demijohns. At the time, some producers were starting to use stainless steel vats, many others were using fiberglass, and the practice of selling wine by the bulk, or on tap, was much more common than it is today.
My first grape harvest, as a cellar boy or something like that, was in 1979 at the Colle Picchioni estate, in the town of Marino but more towards Frattocchie in the Colli Albani hills. It was owned by Paola Di Mauro, a great friend of my father, who "hired" me and a friend of mine to lend a hand and to learn a thing or two. I was in charge of the press and I spent days on end working the press to make must that went into a container together with the skins. Quite a bit of time went by before the juice was transferred into a modern stainless steel vat to mature, which meant that the wine had time to take on a lovely yellow color, almost a clear amber one.
One of the first articles I wrote for the Friulano magazine Il Vino, edited by Isi Benini, was entitled "Marino on the Skins" and it was in praise of that so traditional of a wine. All hell broke loose. In Friuli, in particular, they had begun to make wine in the "modern" way and Vittorio Puiatti, Gigi Valle, even Mario Schiopetto, together with Piero Pittaro, at the time a young lion of winemaking who would go on to became the president of the Associazione Enotecnici Italiani, rose up in arms saying I was singing the praises of undrinkable oxidized wines. If we consider the polemics of today, things have not changed that much.
All this came back to me as I tasted a wine that magically brought me back more than 40 years. It was a Vinum Bianco, a 2018 produced by Guido Gualandi in Montespertoli, in Tuscany. It is a blend of Trebbiano Coda di Cavallo and Malvasia Lunga del Chianti. He is also an archeologist and has recreated the production systems of the past. Thus the presses are made out of wood and the materials used in the winery are identical to those used 100 years ago. For me it was a blast to the past to that Marino on the skins, with its golden, almost opalescent color, saltiness and touch of bitterness in the aftertaste. It will certainly enrage some "purists" but I liked it a lot.