Tenuta Nuova Casanova di Neri: the 20 years war (3)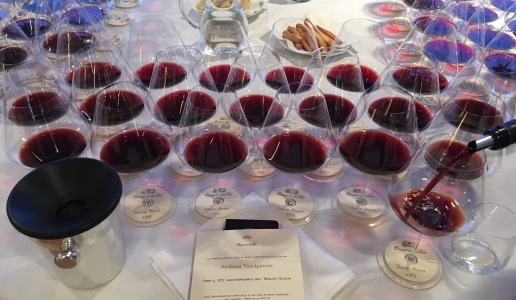 Here are the last vintages – from 2005 to a preview of 2013 – of this spectacular vertical tasting that laid out the life of Tenuta Nuova Casanova di Neri, the Brunello di Montalcino that abroad is considered to be one of the top of its appellation.
The harvests of the last decade demonstrate an enviable production consistency, always in respect with the different climate conditions.
While it may seem incredible, starting with vintage 2010 the estate was able to improve this wine even further. This was made possible thanks to new ideas applied in the winery that were the product of collaboration with important Italian research institutes and a better rapport with the makers of barriques and barrels.
As we conclude this long tasting, we would like to point out how in the past few years the new generation of the Neri family has become increasingly involved in the estate: Giovanni in production ad Gianlorenzo in sales and finance. Now it is time for Marianna to find her way 'home'.
Casanova di Neri
Owner: Giacomo Neri
Podere Fiesole
53024 Montalcino (SI)
info@casanovadineri.com
www.casanovadineri.com
Total bottles produced: 275,000
Hectares of vineyard: 65
Extra virgin olive oil production
Related Products
Related Articles