The absolute charm of Barolo Villero Riserva Vietti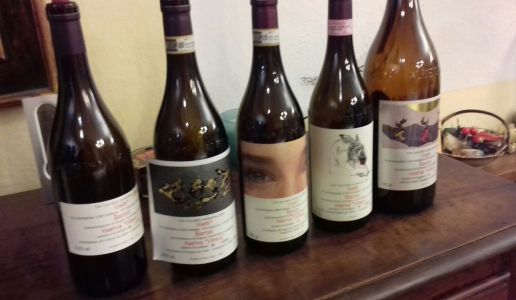 Only few bottles of the impressive, complex and greatly balanced Riserva Villero Vietti are produced and only in the best years.
Villero is one of the most fractionalized subzones of Castiglione, just over 22 hectares that sit at an altitude of between 230 and 350m above sea level with a medium clay soil of white and bluish marl. The exposures of the vineyards are more uniform with almost all of them facing southeast.
The Vietti family estate, headed by Luca Currado, produce a Barolo Riserva that is very rare because not only are only some 3,400 bottle made but also because this limited edition takes only once every 4-5 years. The grapes are from a vineyard of Nebbiolo that is about a hectare size with vines that are an average of 40 years old. Alcoholic fermentation usually takes 24 days in stainless steel vats with the wine macerating on the skins for 16 days. The wine is then transferred into small barrels to undergo malolactic fermentation after which they mature in 27hl oak barrels for 34 months. The wine then ages in the bottle for at least four years. The wine undergoes no filtration.
This is an impressive Barolo not only because of its structure and aromatic expression but also because it expresses a harmony and complexity that with age is more and more accompanied by sweet and tapered tannins along with oriental nuances that are absolutely enthralling.
Related Products