The Barolo Riserva of Marchesi di Barolo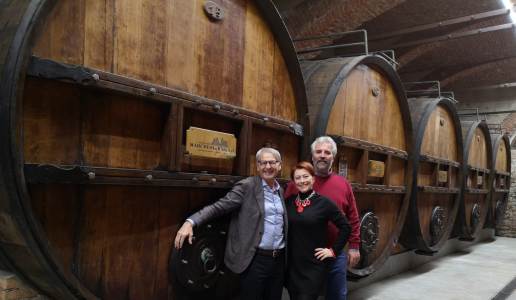 This where Barolo was born
The history of modern Barolo begins with Marchesi di Barolo, where the wine was born in 1861. It is important to keep repeating this because reading articles here and there, on various websites and even some specialized publications, one gets the impression that the Barolo tradition began elsewhere. Nothing could be more wrong. To prove this one needs only go down to winery's cellar where old and very old vintages are available. Only one vintage is missing and that because it was not produced that year. These are vintages that cannot be found elsewhere and are understandably expensive but the prices are not speculative.
Touring the vast cellars, you can see the various stages of expansion and the vast wealth of barrels there that are used every day to produce all the estate's wines, which while many are representative of the estate's various cru and varietals used. During our tour we were lucky to have Ernesto Abbona, the estate's owner, as our guide and he unexpectedly turned out to be a most impressive teacher and source of information. Should you visit the estate remember that at its beautiful tasting room and shop you can also enjoy some wonderful food. Then if you want to go overboard, you can reserve a table for lunch or dinner in their restaurant located on the upper floor that offers a menu of high Piedmont cuisine.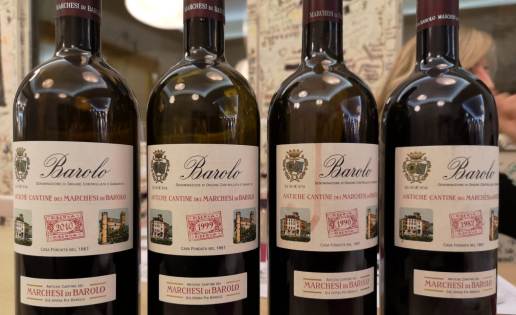 Marchesi di Barolo produces some 1.5 million bottles a year, wine made with care and without being over industrial, as tradition demands. Barolo is naturally the chief product and between the various cru, reserve and "stock" wines a total of six versions are made. During our visit we tasted all six but focused our attention on their Riserva.
Speaking with the very talented enologist Flavio Fenocchio, who has been at the estate for 30 years, we learned the pragmatic approach he employs in dealing with all the technical and productive aspects of so many different wines: duration of fermentation, the use of yeasts, using barrels of different sizes and so on.
The Riserva is naturally the estate's showcase wine and it is made using the best grapes from the various vineyards and so expectations run high. The wine is 100% made from Nebbiolo grapes and it macerates on the skins for ten days before being transferred to glass-lined cement vats where it undergoes malolactic fermentation. The wine matures in traditional, large wood barrels for three years and then ages three years in the bottle before going on the market six years after harvest.
Allow me to express my personal gratitude to the whole Abbona family, especially Anna, for accepting without hesitation our unsolicited request to visit the estate to taste some of their old Riserva vintages. They made us feel at home, no small thing.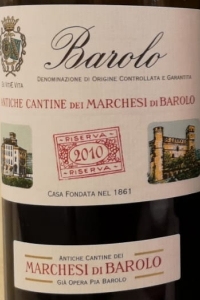 Barolo Riserva 2010
Made from Nebbiolo grapes and matured in large barrels for three years. I had already tasted this a few months ago, when a friend brought a bottle to dinner, and so could only confirm how good it is. The hypnotizing color is as typical as it is transparent yet bright. The aromas are almost sweet with a concert of endlessly alternating scents of rose and violet. The sumptuous mouthfeel progresses without hesitation, thanks to it splendid tannins and excellent freshness, towards a pronounced and savory finish that never seems to arrive.
96/100
60€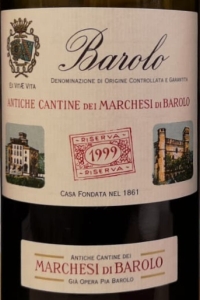 Barolo Riserva 1999
Made from Nebbiolo grapes and matured in large barrels for three years. This was our first step back in time, an almost 20-year-old Barolo Riserva that was in perfect condition and had a hint of orange on the edge and balsamic sensations of tobacco, sweet spice and violet in the nose. The mouthfeel was silky and lush, perhaps a tad thin, and it easily flowed towards a long finish.
Price available at the estate.
93/100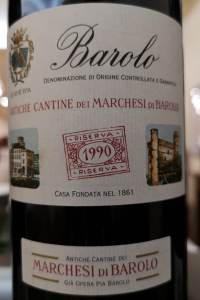 Barolo Riserva 1990
Made from Nebbiolo grapes and matured in large barrels for three years. Unfortunately, the bottle had problems with the cork and the wine could not be evaluated properly. The enologist told us he had opened a bottle of the same vintage a few months ago and it was in outstanding condition. No need to worry, though, because if you buy a defective bottle they will replace it without hesitation.
Price available at the estate.
No score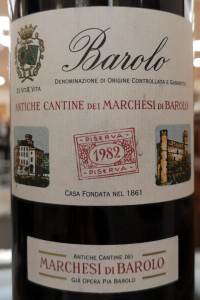 Barolo Riserva 1982
Made from Nebbiolo grapes and matured in large barrels for three years. A great vintage and at 37 has become a sacred liquid of pure goodness. The color had remained incredibly intact and the bouquet had whiffs of dried flowers, rose, violet, damp earth, leather and very defined mentholated scents. The mouthfeel was amazing for how consistent, meaty and dense it was with very fine tannins and freshness to burn. A truly wonderful bottle.
Price available at the estate.
98/100
'; $art = str_replace("http://doctorwine.it","https://www.doctorwine.it",$art); $art = str_replace("http://www.doctorwine.it","https://www.doctorwine.it",$art); echo $art; ?>
Related Products