The austere elegance of Ribona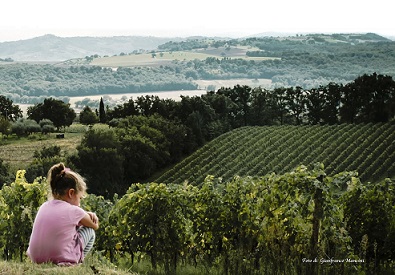 Pausula 2016 is a Ribona from Colli Maceratesi di Sant'Isidoro that is well-worth 9 euros.
White Marche wines that are neither a Verdicchio nor a Pecorino are being over-shadowed because these two superstars have stolen the stage for wine lovers leaving little room to any competitor. This does not mean, however, that there is not anything interesting from the zone. There is not much made from the international varietals, not because they do not adapt well but more due to the character of the Marchegiani who are not often open to change. In the end you could count the number of interesting Chardonnay or Sauvignon wines on the fingers of one had.
What are interesting are the wines made from the never-forgotten Bianchello del Metauro, a delicate and elegant white from the area of Fano which is going through a sales crisis, and Ribona. This wine is from the Colli Maceratesi hills in the center of the Marche region. Ribona '"due volte buona" (twice good), as it is referred to by a group of passionate wine lovers in the area of Civitanova Marche, is a white that seems to take the austere traits of Verdicchio to the extreme.
The bitter sensations typical to Jesi Verdicchio in Ribona are evident in the attack of the mouthfeel with the note of gorse replaced by a dry and very austere note of anise. If you like whites that smile then stay away from this wine. If you like austere elegance – one that is whispered – they this is the wine for you.
Related Products