The nippy Sauvignon from Erste+Neue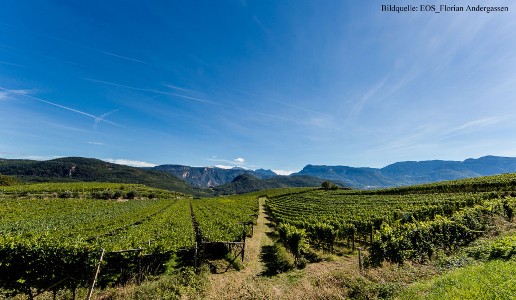 Alto Adige Sauvignon 2016 is the entry level wine from the Erste+Neue winery, a fragrant and fresh drop that is perfect for a lunch among friends.
Situated just a few kilometers from the border with Trentino, Lake Caldaro shares with neighboring Termeno the reputation of being the warmest subzone of Alto Adige. In the summer people swim in the lake, while in the autumn grapes are harvested around it.
Caldaro is one of the most important winegrowing subzones in the region and it is famous for having the fruitiest Pinot Bianco in the area and for its Cabernet Sauvignon, which rarely has any problems with phenolic fermentation. At the same time, Caldaro also produces some excellent versions of Sauvignon, which here has an "aromatic warmth" that is never over the top.
Erste+Neue is the leading wine cooperative in the town and as is often the case in these parts it produces good quality with an impeccable consistency over the years with a wide range of wines. Even better, 2016 was a great year for the area. The following is their entry level white but at this level it is one that will stand up for no less than three to four years.
Related Products