Romagna for less than 10 euros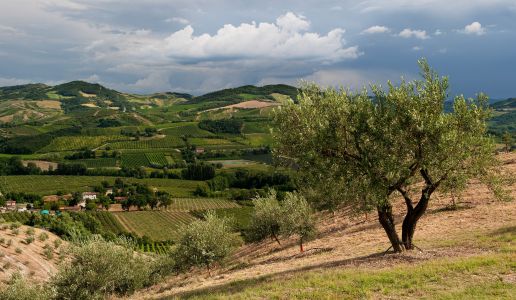 Vini ad Arte, the preview event for Romagna wines held at the Faenza Ceramics Museum, underscored the impressive quality surge medium-tier Romagna Sangiovese have seen.
I'm sure everyone has a true soft-spot for Sangiovese from Romagna. It is a wine that on the level of sentiment – to use a marketing term – has everything necessary to compete with Sangiovese from other Italian regions.
Rather than draw comparisons, we should just enjoy the quality of a wine that has reached excellent levels in just about all categories, often at very convenient prices.
It is not easy to generalize about vintage 2018, given the few samples offered at the tasting. Those that were there all had the grapiness typical of young Romagna Sangiovese but some lacked a bit of body, even a few of the vintage wines.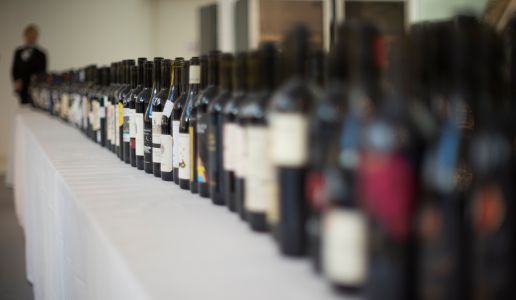 If you love wines with muscle and tannins, the Romagna Sangiovese 2017 will not disappoint, even if not all of them will be able to sufficiently "chilled out" through aging in the bottle.
The 2016 wines had everything they needed to be defined as a great vintage, perhaps the greatest. They are the result of a gradual growing season with significant temperature variations that resulted in harvest extending into the second half of October. These are fragrant wines with a touch of salt and impressively deep tannins.
The news was good also concerning 2015 that produced bold and squared wines although less loose than the 2016.
For sure the appellation does suffer from some shortcomings, beginning with the over-abundance of Superiore wines, which at times seem more like a vintage wine with more fruit and other times has the tannins of a Riserva, making the wines bolder.
Keep in mind that since 2011, production regulations allow the possibility of indicating additional geographic mentions on the label, some of which are better known like Predappio and Brisighella, although for me it is still too premature to pinpoint particular organoleptic qualities to the Sangiovese produced.
Below are reviews of a few of the Romagna Sangiovese I particularly liked and that cost under 10 euros. These are great buys at great prices.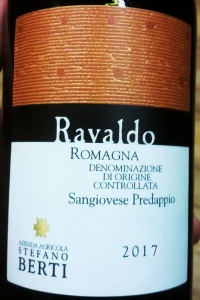 Romagna Sangiovese Predappio Ravaldo 2017 Stefano Berti
91/100 - € 10
Made from Sangiovese and fermented and matured in stainless steel. A distinct ruby color, aromas of violet and iron with a long and flavorful mouthfeel. A tad unbalanced but full of energy and purity.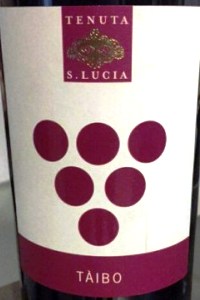 Romagna Sangiovese Superiore Tàibo 2017 Tenuta Santa Lucia
91/100 - € 10
Made from Sangiovese and matured in large barrels for ten months. Made by a small estate in the province of Cesena, the wine was a bit shy at opening but after breathing a few minutes it has a great bouquet of turmeric, ginseng, and violet. The mouthfeel is reserved and vibrant. Exquisite.
Romagna Sangiovese Superiore Prugneto 2017 Poderi dal Nespoli
90/100 - € 9,50
Made from Sangiovese and matured in large barrels for ten months. An intense ruby color and a full body with a mouthfeel that is a tad vegetal and peppery but rich and exuberant. It succeeds is allowing traits that are almost Pinot Noir to coexist with the great vigor of Romagna wines.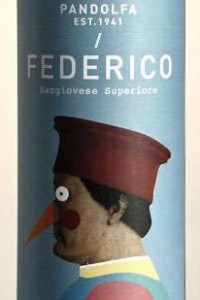 Romagna Sangiovese Superiore Federico 2018 Pandolfa
89/100 - € 6,50
Made in stainless steel from Sangiovese with a 5% addition of other red varietals. The color is a dark ruby and the aromas are also "dark", earthy, with a scratchy mouthfeel and a finish with personality and winy notes of violet.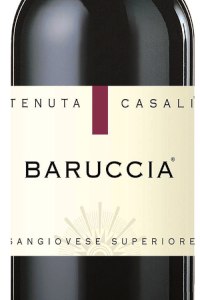 Romagna Sangiovese San Vicinio Baruccia 2017 Tenuta Casali
89/100 - € 9
Made from Sangiovese and matured for five months in used barriques. A classic wine with its ruby color and significantly complex aroma, where fruity notes nuance towards earthy scents of limestone and a flavorful finish.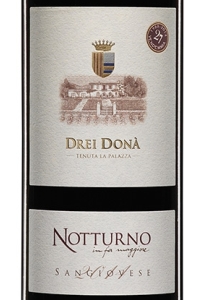 Romagna Sangiovese Predappio Notturno 2017 Drei Donà
88/100 - € 9,50
Made from Sangiovese and matured for months in medium-sized barrels. The color is as dark as ink, the aroma recalls bark, with a winy note of violet, and the mouthfeel admirably unites body with agility. Exquisite.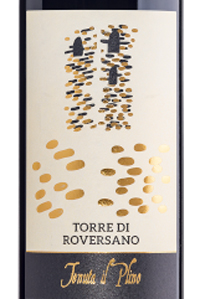 Romagna Sangiovese Superiore Torre di Roversano 2017 Tenuta Il Plino
87/100 - € 10
A blend of 85% Sangiovese and 15% Cabernet Sauvignon that matures in barriques for six months. An intense, ruby color and a fragrant aroma of licorice and damp earth, a tad simple but with great dynamism. It is difficult to ask for more at such a price.
Related Products
Product
Producer
Date of publication
Author
Read
Predappio Ravaldo 2017
Romagna Sangiovese
Stefano Berti
04/02/19
Francesco Annibali
Made from Sangiovese and fermented and matured in stainless steel. A distinct ruby color, aromas of violet and iron with a long and flavorful mouthfeel. A tad unbalanced but full of energy and...
Leggi tutto
Tàibo 2017
Romagna Sangiovese Superiore
Tenuta Santa Lucia
04/02/19
Francesco Annibali
Made from Sangiovese and matured in large barrels for ten months. An intense ruby color and a full body with a mouthfeel that is a tad vegetal and peppery but rich and exuberant. It succeeds is...
Leggi tutto
Prugneto 2017
Romagna Sangiovese Superiore
Poderi dal Nespoli
04/02/19
Francesco Annibali
Made from Sangiovese and matured in large barrels for ten months. An intense ruby color and a full body with a mouthfeel that is a tad vegetal and peppery but rich and exuberant. It succeeds is...
Leggi tutto
Federico 2018
Romagna Sangiovese Superiore
Noelia Ricci La Pandolfa
04/02/19
Francesco Annibali
Made in stainless steel from Sangiovese with a 5% addition of other red varietals. The color is a dark ruby and the aromas are also "dark", earthy, with a scratchy mouthfeel and a finish...
Leggi tutto
San Vicinio Baruccia 2017
Romagna Sangiovese
Tenuta Casali
04/02/19
Francesco Annibali
Made from Sangiovese and matured for five months in used barriques. A classic wine with its ruby color and significantly complex aroma, where fruity notes nuance towards earthy scents of limestone...
Leggi tutto
Predappio Notturno 2017
Romagna Sangiovese
Drei Donà - Tenuta La Palazza
04/02/19
Francesco Annibali
Made from Sangiovese and matured for months in medium-sized barrels. The color is as dark as ink, the aroma recalls bark, with a winy note of violet, and the mouthfeel admirably unites body with...
Leggi tutto
Torre di Roversano 2017
Romagna Sangiovese Superiore
Tenuta il Plino
04/02/19
Francesco Annibali
A blend of 85% Sangiovese and 15% Cabernet Sauvignon that matures in barriques for six months. An intense, ruby color and a fragrant aroma of licorice and damp earth, a tad simple but with great...
Leggi tutto
Stefano Berti

04/02/19
Redazione

Tenuta Santa Lucia

04/02/19
Redazione

Poderi dal Nespoli

09/25/14
Redazione
This important and historic estate in Valle del Bidente has, with its 150 hectares of vineyards, contributed to improving the reputation of this whole winemaking area of Romagna. The soil at the...
Leggi tutto
Noelia Ricci La Pandolfa

02/02/15
Redazione
Noelia Ricci is the technological antenna for winemaking at La Pandolfa, an important estate in the area of Predappio. Here there is a relatively new, having started in 2013, project to bring out the...
Leggi tutto
Tenuta Casali

04/02/19
Redazione

Drei Donà - Tenuta La Palazza

05/02/14
Redazione
This estate has deep roots in the territory and is a point of reference not only for wine-lovers but also other producers who consider it a model to be imitated. The winegrowing approach is quite...
Leggi tutto
Tenuta il Plino

04/01/19
Redazione Grafica