Mossi, the father of Ortrugo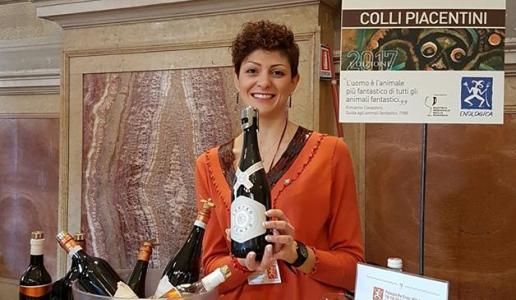 Ortrugo is a grape typical of the Colli Piacentini which after falling into obscurity was rediscovered and used to produce a wine of reference for the appellation. Baciamano is the still version of the historic Mossi 1558 estate's sparkling wine.
The rediscovery of Ortrugo was above all thanks to Luigi Mossi, the 14th generation of the Mossi family who were documented winemakers in the Colli Piacentini since 1558. The varietal had almost totally been replaced there by Malvasia Candia until, in the 1970s, Mossi "rediscovered" Ortrugo and began to make a single-grape wine from it.
The rest is history and Ortrugo is once again the king of Piancentini white grapes, along with Malvasia di Candia, and received its own DOC classification in the 1980s.
In 2014, Luigi Mossi ceded control of his estate to Marco Profumo and Silvia Mandini who are committed to carrying on the values he championed for years, first of all in regard to preserving native varietals. They are also, naturally, seeking to relaunch the brand.
The estate makes three wines from Ortrugo: Baciamano, a still version, Fulgido, a sparkling wine, and the brut sparkling wine Contro Tempo, which is made using the Martinotti Method.
Mossi
Owner: Marco Profumo e Silvia Mandini
Località Albareto, 80
Ziano Piacentino (PC)
Tel. +39 0523 860201
Fax +39 0523 860158
info@mossi1558.com
www.mossi1558.com
Facebook: mossi1558
Year of foundation: 1558
Related Products