Campodelsole turns wine into water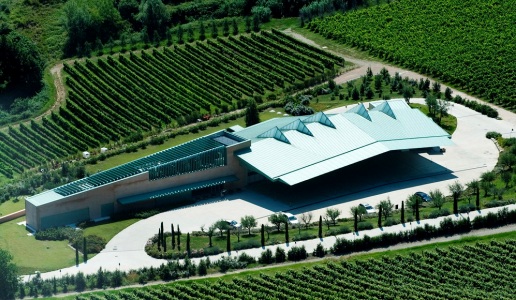 The Romagna estate has begun a initiative in support of the non-profit Butterfly Foundation that is involved in international development aid projects.
Through their Campodelsole wine estate, the Isoldi family has initiated the We Turn Wine into Water project in support of the non-profit Butterfly Foundation. Founded in 2002, this organization has assisted needy countries through projects in the fields of education, health and water emergencies. "Guaranteeing the availability of drinking water significantly reduces infant mortality which is often caused by the consumption of polluted water". In order to support these efforts, Campodelsole has put together a six-bottle, mixed case of wine for 29 euros (shipping is free) the proceeds from which will be used to drill wells for drinking water in Ethiopia.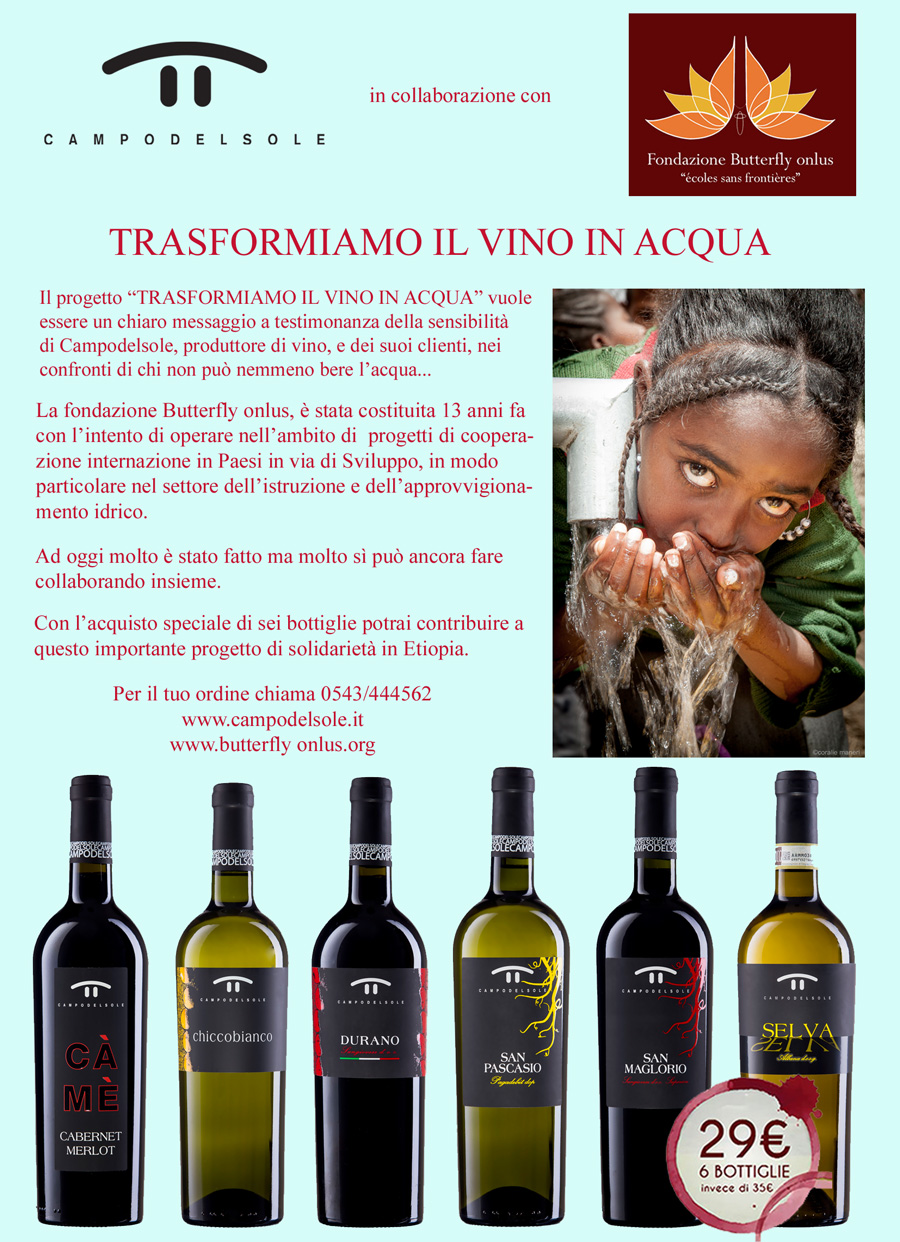 Located in Bertinoro, Campodelsole is a very modern winery, built with cutting edge engineering, and has high ambitions. It has made major investments (in 2006 it built a winery that cost around 15 million euros) and employed a too-notch staff that includes as consultants agronomist Remigio Bordini and enologist Paolo Caciorgna. The estate is managed by the young Gabriele Isoldi, together with his mother, who is proud of the results they have been able to achieve with their 75 hectares of vineyards that produce 700,000 bottles a year.
Among the wines we have tasted is this San Pascasio Romagna Pagadebit that stands out for its drinkability and very reasonable price.
Campodelsole
Owner: Isoldi family
Via Cellaimo 850
47032 Bertinoro (FC)
Tel. +39 0543 444562
Fax +39 0543 446007
E-mail info@campodelsole.it
www.campodelsole.it
Related Products