Yakima Valley, an autumn beer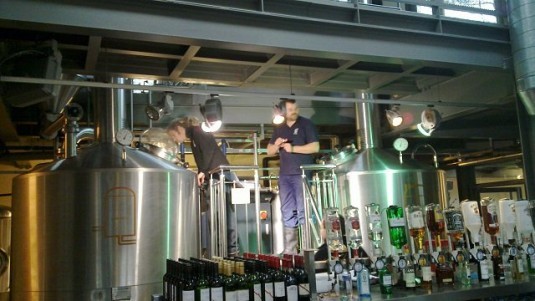 Yakima Valley from the Arbor Ales craft brewery in Bristol is an America Pale Ale with an appetizing, complex and soft flavor.
Fallen autumn leaves, depicted on the label, together with its undefinable golden-amber color, similar to an autumnal sunset, create the image of Yakima Valley , the American Pale Ale we look at this week. It is an appetizing, complex and pleasing brew from the craft Arbor Ales brewery in Bristol , a feather in the cap, and not just food-wise, of this bustling British city.
Founded in 2007 by Jan Comer, an IT expert and homebrewer, at first it had a small, simple and home-brewed production at the pub of Jon's Brother, the Old Tavern , located in Bristol's northeast Staleton neighborhood. Unfortunately, the pub closed in 2008 and so production was moved to Kingswood, always in northeast Bristol and not far from open country. Then in 2016, it moved to its current, larger location on Easton Road.
Arbor Ales' style is one of fullness and rigor . Its beers, almost all of which are exported to Italy, are pleasing, technically precise and have such an appetizing appeal that at times it is difficult to imagine them as being English, given the up-and-down quality of craft brews in the kingdom.
Yakima Valley , produced using with hops from the area of the same name in the American state of Washington, is an example of their way of being straightforward and genuine at the same time. Complex and soft, this American Pale Ale is an aromatic and flavorful caress, a complex tour amid aromas and sensations , a warm and apparently kind autumnal kiss but which, under the surface, is fresh and lashing.
Related Products