The "Silent Night" of De Dolle Brouwers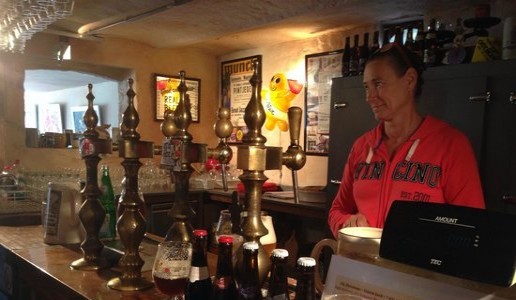 Stille Nacht (Silent Night) by Kris Herteleer, master brewer at Belgium's De Dolle Brouwers, represents the quintessence of Christmas beers.
Genius and disorder are the cardinal rules for Kris Herteleer , the founder and master brewer of De Dolle Brouwers , an authentic reference point for brewers worldwide. He is considered the guru of Belgian beer, as well as an example to imitate for master brewers the world over for his innate capacity to push the envelope and create authentic liquids jewels that are blonde, amber and dark in color. One of his most important creations is the Christmas beer Stille Nacht , a vintage nectar that paved the way for a series of traditional and innovative holiday beers that from the beginning of the 1980s (the first Stille Nacht was made in 1980 but its style was not perfected until 1982) have been able to typify the spirit of end-of-the-year brewing which produces unique, flavorful, rich and radiant beers.
Christmas beers can only be winter brews: spicy and, in a way, an anticipation of traditional spring and then summer production. It has no single style only many interpretations that are the product of a genesis of the old family holiday brews. If there is a common denominator, then perhaps it is the use of various spices and ingredients to aromatize it . There is also no agreed upon alcoholic content that can vary from 5% to over 12%.
Kris Herteleer's Stille Nacht is the quintessence of Christmas beers because it incarnates, year after year, the spirit of celebration and coming together that invades both space and time during the holidays. Sipping Stille Nacht, one of the most famous Christmas beers in the world, the product of a wise use of pale malt, white candi sugar and resinous and grassy Nugget hops , will be both an act of pleasure and devotion towards ourselves and time itself.
Related Products