The road of trees and Antrim beer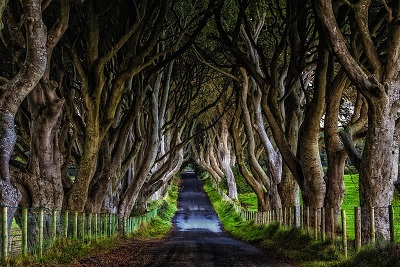 The brewery Glens of Antrim Craft Ale and Beers, in County Antrim, in Northern Ireland, specializes in basic and traditional brews.  
On the Bregagh Road, near the village of Armoy, in Antrim County (Northern Ireland), there is one of the Ireland's most spectacular natural sites: The Dark Hedges. It is a tunnel composed of trees that were planted in 1750 and which literally enclose and almost swallow up the road creating and almost fairy tale-like scenario that has now also been made famous by the popular fantasy TV show Game of Thrones.
No far from there is the area known as The Glens which is home to the brewery Glens of Antrim Craft Ale & Beers , another pearl on the island and not only for the brews it produces but because, contrary to what many may think, there are not many microbreweries on the Emerald Isle.
Glens of Antrim Craft Ale & Beers was founded in 2014 by the man-and-wife team Isabella and Pat McCarry  in Murlough, near Ballycastle (not far from the Dark Hedges), in front of the island of Rathlin and the Mull of Kintyre, the southwest part of the Scottish peninsula of Kintyre. Production is basic and traditional  without much room for experimentation or exotic fads and centered on three basic brews: Rathlin Red , the subject of this review, Fairhead Gold  and Lizzie's Ale , all which are found in the bottle as well as on tap in the country's pubs.
Related Products