The President's beer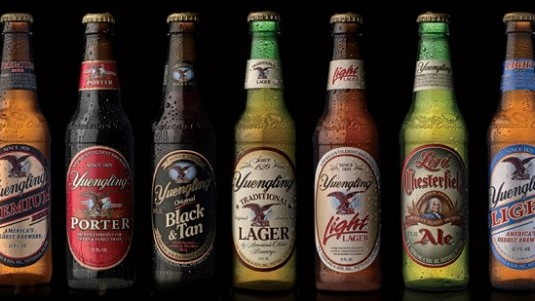 Founded in 1829 in Pottsville, Pennsylvania, by German immigrant David Gottlieb Jüngling, Anglicized Yuengling, America's oldest brewing company has gone through everything, including the Civil War and Prohibition. And all through this time it never closed nor changed its logo: a white-headed bald eagle with its claws gripping a bottle.
It produces seven brews for a total of almost four million hectoliters per year and while this may seem to make it more an industrial than craft brewer, it belongs to the Brewers Association that has over 1,900 members and promotes and protects small and medium-sized independent brewers.
Yuengling was the only member of the Brewers Association to support the now American president-elect in the name of the patriotic spirit of the brand itself.
Here we look at Traditional Lager, its best-known beer and a global and American brewing icon. This is a light, amber-colored beer distinguished by the strong presence of Cascade hops. And while it may not be the best brew of their line, it is undoubtedly the oldest and most representative.
Related Products