The beer of Flanders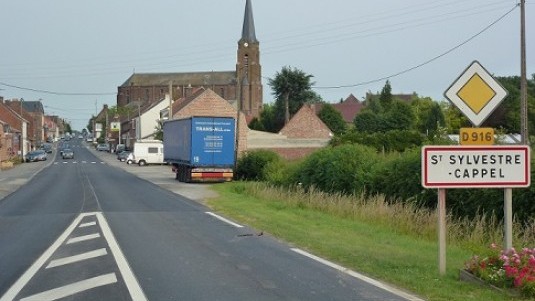 Flanders is a land of two origins: Flemish and French. These roots are exemplified in the official beverage of the area, a beer that is not as dense as it was when it was consumed locally in the 17th century but which still has such a distinct personality to make it a bridge between the two cultures: the French, gourmand and carnal; and Flemish, rigorous and disciplined. The Brasserie de Saint-Sylvestre, on Route de la Chapelle in Saint-Sylvestre-Cappel, a small village at the heart of Flanders, totally reflects this synthesis of cultures. Today it is the last brewery in the French part of Flanders, located in a hilly area rich in springs, but it most certainly existed and was in production well before the French Revolution of 1789 even if it only became well-known at the start of the 20th century, thanks to Louis Dehaene who established the foundation for today's brews. The brewery won international acclaim in 1985 when it launched Trois Monts brand, a line that in just a few years became a point of reference for beer lovers the world over.
Traditional to the bone, the beers of Brasserie de Saint-Sylvestre bring together boldness and elegance, excess from the sweetness of the malts and 'freshness' from the bitter and aromatic sensations of the hops, all united through the pure and rigorous Flemish style. The utmost example of this style is the Bière de Gard 3 Monts, a craft nectar made with barley malt from Flanders and hops that are in part cultivated locally (and in part in Germany) and are of the Houblon des Flandres brand, a guarantee for the ancient tradition of the Bières des Flandres. The Bière de Gard (beers for conservation) brews belong to the Ale family and are famous for being aged in the cellar and for the density of their flavor which at times can be pure boldness. The 3 Monts brews are the archetype of this category, an example and model imitated throughout the world but which is at the same time incomparable because it is the product of a terroir that is an authentic grand cru for beer.
Related Products