The authentic Christmas beer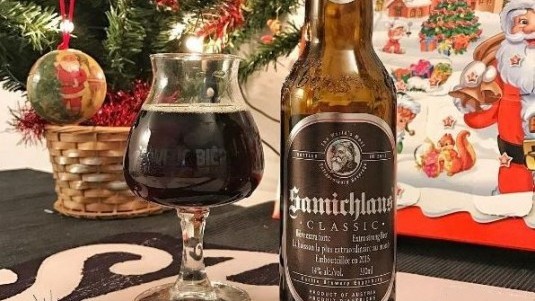 Despite what Coca Cola has claimed since 1920s, Santa Claus – since he was 'created' in 1823 – traditionally and exclusively drinks beer. And even his alter ego, the Grinch, born from the pen of cartoonist Dr. Seuss (Theodor Seuss Geisel) in 1957, drinks beer although a different one than that of Santa Claus, which is obviously a Christmas beer. Special, spicy, unique and, perhaps, unrepeatable, we image Santa Claus' beer to have bold aromas, to be more or less sweet and to have a high alcoholic content.
Among the many beers to choose from, for us as well as Santa Claus, the most famous Christmas beer is undoubtedly Samichlaus Classic, created in the early 1980s by the Swiss brewery Hurlimann. This true and authentic nectar is only made on December 6, in honor of Saint Nicolas, and is not bottled until 11 months later to be consumed that following Christmas. At 14%, this beer for years had the highest alcoholic content in the world and it amazed its consumers with its richness, not just the alcohol, and complexity. Rare and never commonplace, Samichlaus Classic (there is also a Helles version) has been produced since 2000 by Austrian brewer Schloss Eggenberger, which also makes Urbock 23, the owner sof its patent and formula since the end of the 1990s.
Related Products