Siwa, an oasis of beer and hope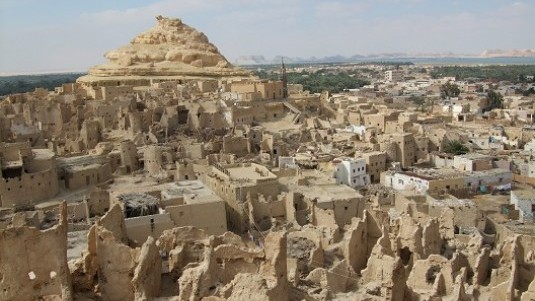 Pausa Cafè could be the name of a bar on the outskirts of town and it probably is.  However, if you are in Turin, in Corso Vercelli 241, Pausa Cafè means hope. A hope that takes the form of a cooperative that has two goals: to foster and support sustainable and equal economic development in under privileged areas of the world and, at the same time, create ways to help inmates from the Lorusso e Cotugno prison in Turin and Rodolfo Morandi in Saluzzo re-enter the work force. From Guatemala, working with the indigenous community that produces coffee, to Mexico and Costa Rica, collaborating with local cooperatives that cultivate cacao, the initiative has developed a host of products, all good, tasty and ethical.  Among these is a beer, created in the laboratory of Saluzzo prison, which is being produced in collaboration with Slow Food. It is call Siwa and is a fresh and spicy Saison brew created using dates from the old garrison at the Siwa Oasis in northwestern Egypt, just 50km from the Libyan border.
The oasis has been inhabited since the time of the pharaohs and is famous for its local crafts, mostly lace, and agricultural production. There are 5,000 hectares of farmland divided into 'gardens' which are, in turn, divided into smaller plots called hattia, each with its own well for irrigation. The only problem is that the water is brackish and only good for plants like olives, mint, hibiscus and palm trees producing the siwi, frehi and azzawi varieties of dates.
Siwa is a beer made with water that has steeped an entire night with dates from the oasis. Three different types of hops are later added and then high fermentation takes place with barley malt. The result is a Saison in the perfect style of Dupont, a Belgian brewery in Tourpes considered by many to be a point of reference for this type pale ale. Light, dry and elegant, Siwa has exotic aromas that take you on a magnificent and sensorial voyage that brings together worlds, products and cultures as is the intention of the cooperative that produces it.
Siwa is thus not just an oasis of unique products but also a place of hope for those who, thousands of kilometers away, are trying to rehabilitate the world. It is a magic place, today as in the past, where archeologists and scholars believe Alexander the Great was buried. He had visited the oasis often because it was also home to the oracle of the god Amon, who had predicted the Macedonian conqueror's many successes.

Related Products